Zero-trust Solutions for Comprehensive Visibility and Control
Zero-trust solutions exist for nearly every part of the network. However, a piecemeal approach can leave security gaps and is…
---
Zero-trust solutions exist for nearly every part of the network. However, a piecemeal approach can leave security gaps and is costly and cumbersome to manage.
Fortinet Zero Trust Network Access (ZTNA) leverages a tightly integrated collection of security solutions that enable organizations to identify and classify all users and devices seeking network and application access as well as continuously monitor them both on and off the network.
To learn more, download our Whitepaper.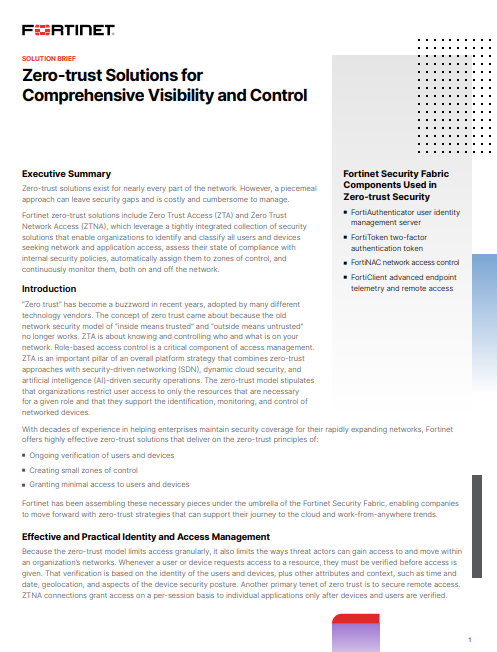 ---