Alcatel-Lucent Enterprise – Rainbow Office: Your comprehensive business communications and collaboration solution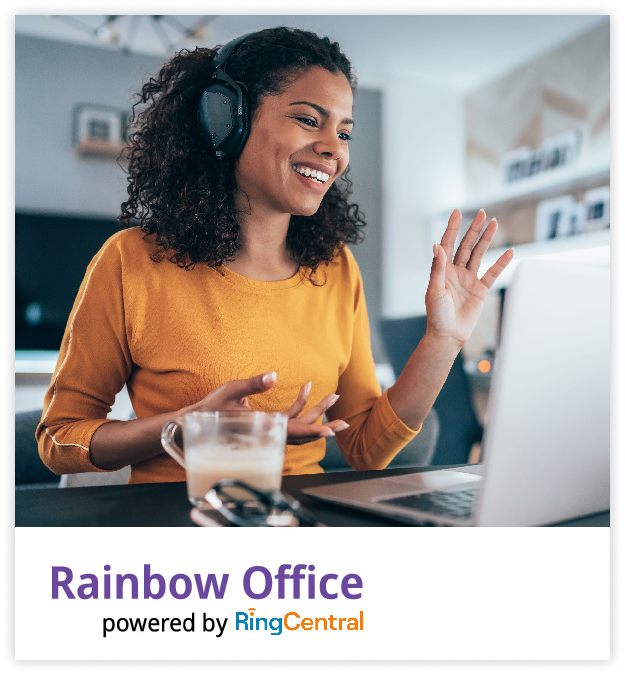 Empower your employees with messaging, video meetings and calls, from anywhere, on any device.
Rainbow Office provides a complete cost-effective business communications and collaboration solution to accompany you in your digital transformation.
Rainbow Office is a unified communication platform brought to you by Alcatel-Lucent Enterprise, and powered by RingCentral.
Alcatel-Lucent Enterprise has an extensive, global network of partners, including trusted, professional networking and communications specialists PMS Networks Limited in the UK.
Provides a modern cloud platform to address the changing needs and consumption models required in today's world
Supports three key uses: Real-time collaboration, online meetings and business telephony — in an all-in-one experience
Rainbow Office is designed around the core values of ease-of-use, mobility, completeness, trust, and openness
Download the brochure to learn more now.