Not all SD-WANs are created equal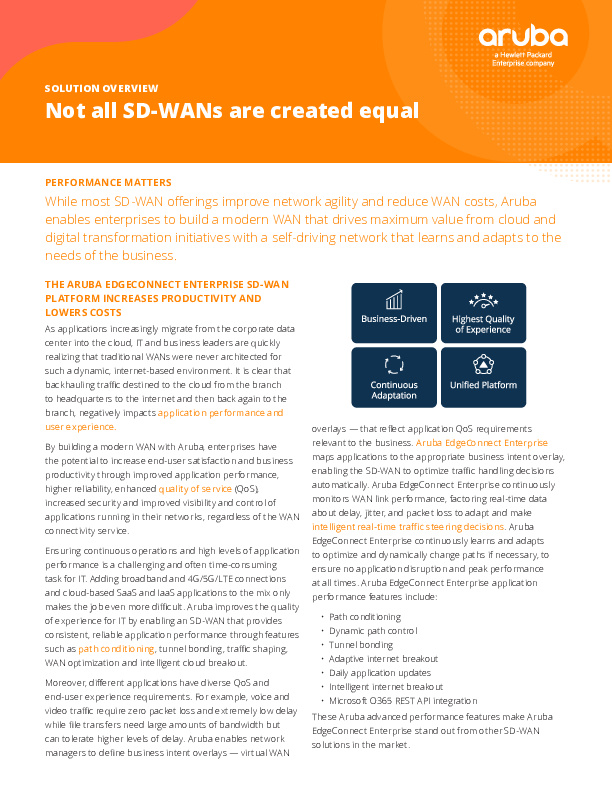 While most SD-WAN offerings improve network agility and reduce WAN costs, Aruba enables enterprises to build a modern WAN that drives maximum value from cloud and digital transformation initiatives with a self-driving network that learns and adapts to the needs of the business.
The Aruba edgeconnect enterprise SD-WAN platform increases productivity and lowers costs.
As applications increasingly migrate from the corporate data center into the cloud, IT and business leaders are quickly realizing that traditional WANs were never architected for such a dynamic, internet-based environment. It is clear that backhauling traffic destined to the cloud from the branch to headquarters to the internet and then back again to the branch, negatively impacts application performance and user experience.