Meeting the future of education with confidence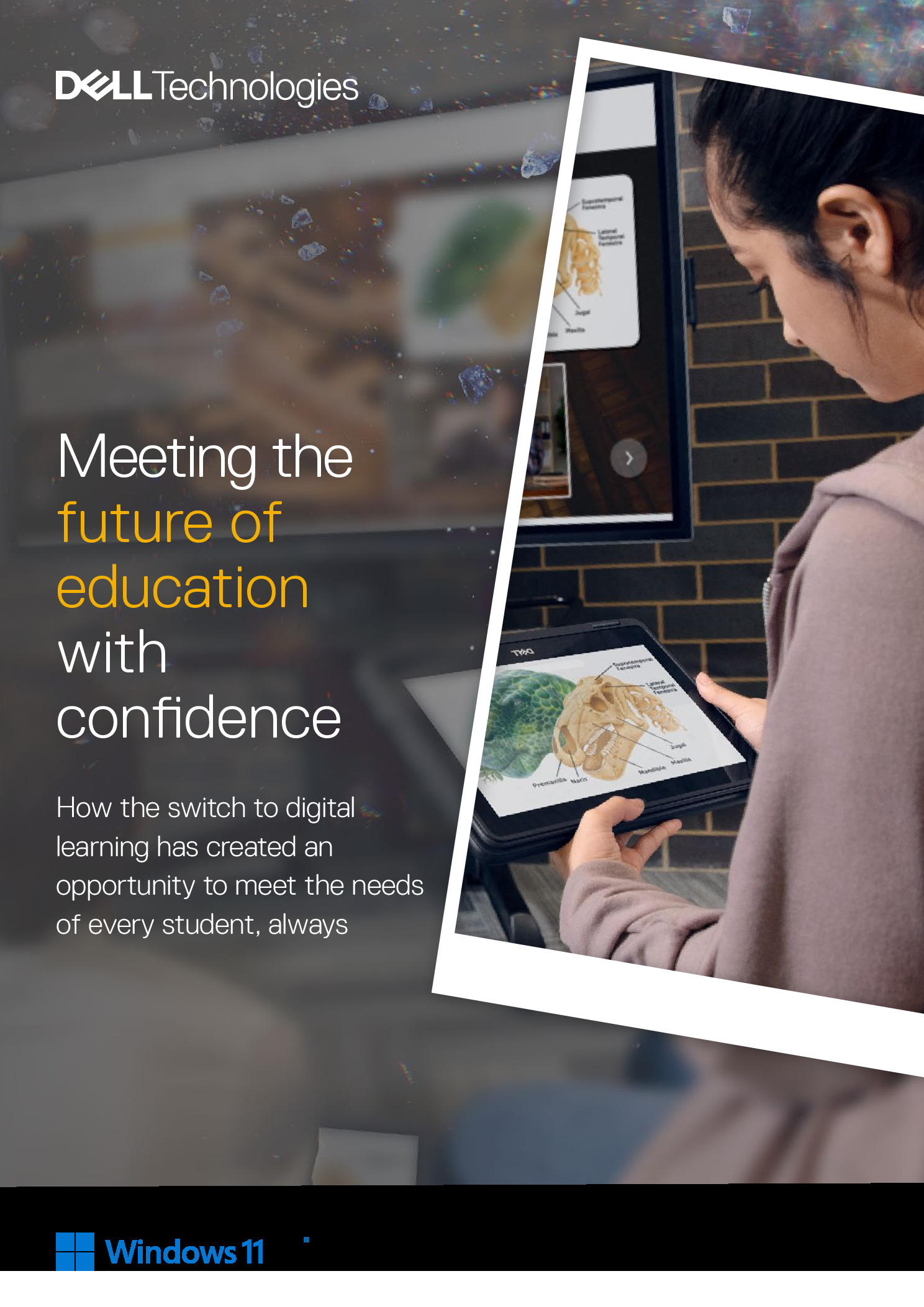 Through a period of unprecedented disruption to the sector, education leaders, teachers and families have worked tirelessly to uphold the continuity of learning for students everywhere. The power of technology to support education wherever it must take place has been highlighted like never before during this period, but so have key challenges.
The need to ensure inclusivity of access to digital learning; the need to support teachers with the skills to thrive with new technologies; the need to protect against emerging cyber threats; and the need to be future-ready in order to meet disruption and seize new learning opportunities; all these have become ever more urgent priorities.

In this article, Dell Technologies will look at the biggest technology challenges, trends and opportunities impacting the education sector today and draw on insights from our experts – and those of our partners at Microsoft and Intel – to share best practices that will help educators face the future with confidence.
Learn more about Dell Technologies solutions powered by Intel® and Windows 11 Pro.