Le guide du RSSI pour un accès Zero Trust efficace
---
Les meilleures pratiques en matière d'accès réseau impliquent de migrer vers l'accès Zero Trust (accès avec vérification systématique) ou ZTA. Les RSSI qui cherchent à mettre en œuvre le ZTA trouveront de nombreuses technologies conçues pour répondre aux exigences de l'architecture Zero Trust du National Institute of Standards and Technology (NIST). Toutefois, il peut être difficile de faire fonctionner toutes ces technologies ensemble afin d'éviter les carences en sécurité.
Conforme aux normes les plus récentes et s'appuyant sur des décennies d'expérience en matière de cybersécurité, Fortinet a constaté que la stratégie ZTA la plus efficace est une approche holistique qui offre une visibilité et un contrôle dans trois domaines clés : qui se trouve sur le réseau, ce qui se trouve sur le réseau et que deviennent les appareils gérés lorsqu'ils quittent le réseau.
Pour en savoir plus, téléchargez notre livre blanc.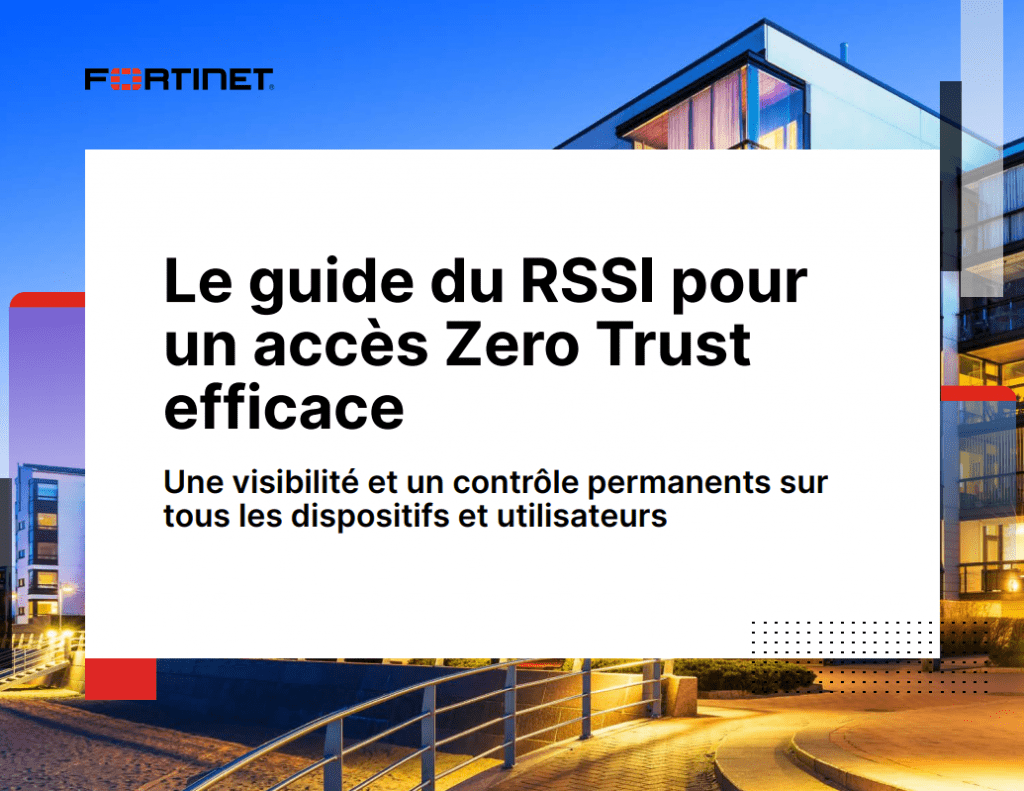 ---