JOIN OUR LIVE WEBINAR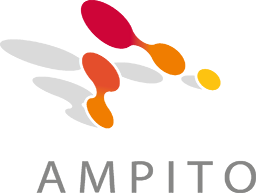 The demand for access anytime, anywhere has grown massively in recent years as the workforce has become more distributed and IT teams have adapted to connect and protect users in new ways. Users are accessing applications from multiple locations (home, office, remote) — and the applications they're accessing are just as distributed. As the world continues to move in this direction, organisations are faced with a growing challenge: how can network and security teams provide consistent, secure access to an increasingly distributed, mobile workforce without taking on more complexity?
An introduction to Cisco Secure Access Service Edge (SASE)
Register now and receive a FREE beer gift straight to your door in celebration of Beer Day Britain!
Wednesday 15th June 2022 at 4pm (BST)
SASE YOUR WAY WITH AMPITO AND CISCO
Every organisation has different architectures, business goals and investments. When it comes to transformation, there's no one-size-fits-all approach. And moving to a SASE framework is no different. Some will move quickly while others need to take more of a stair-step approach. Whether you're looking to onramp to a cloud architecture, securely connect users who can't come to the office, or move security from on prem to the cloud, Ampito can help. Indeed, through our partnership with Cisco we can bridge your journey to SASE from wherever you are.
Cisco are committed to building out the strongest SASE offering in the industry as they deliver networking and security capabilities natively through a unified, global cloud infrastructure. Cisco offer simple, flexible deployment and consumption models that meet your unique situation and scale with your needs.
Join our webinar to learn how with Cisco you can:
Connect all users and devices to applications with reduced latency.
Monitor and secure enterprise traffic from a single, cloud-native platform.
Protect and defend any roaming user.
Provide visibility and control over all SaaS applications, sanctioned or otherwise.
Capture deep insights from the endpoint all the way to cloud services.
AGENDA
4pm: Welcome and Ampito introduction by Russell Bristow
4.10pm: Cisco SASE presentation by Nilesh Halai
4.40pm: Q&A / Close