Dell Technologies PowerScale: Software-defined File Storage Offering Exceptional Flexibility
---
Unstructured data has risen recently—both in terms of the capacity it consumes and its importance to businesses. Modern data demands greater scalability and hardware flexibility, and unstructured storage architecture should be designed with a data-first mindset. Fortunately, with its recent OneFS release, Dell EMC is providing digital organizations greater choice, flexibility, and control of data with its PowerScale (formerly named Isilon) technology.
Authors: Scott Sinclair, Senior Analyst; and Monya Keane, Senior Research Analyst
Learn more about Dell Technologies solutions powered by Intel® Xeon® processor.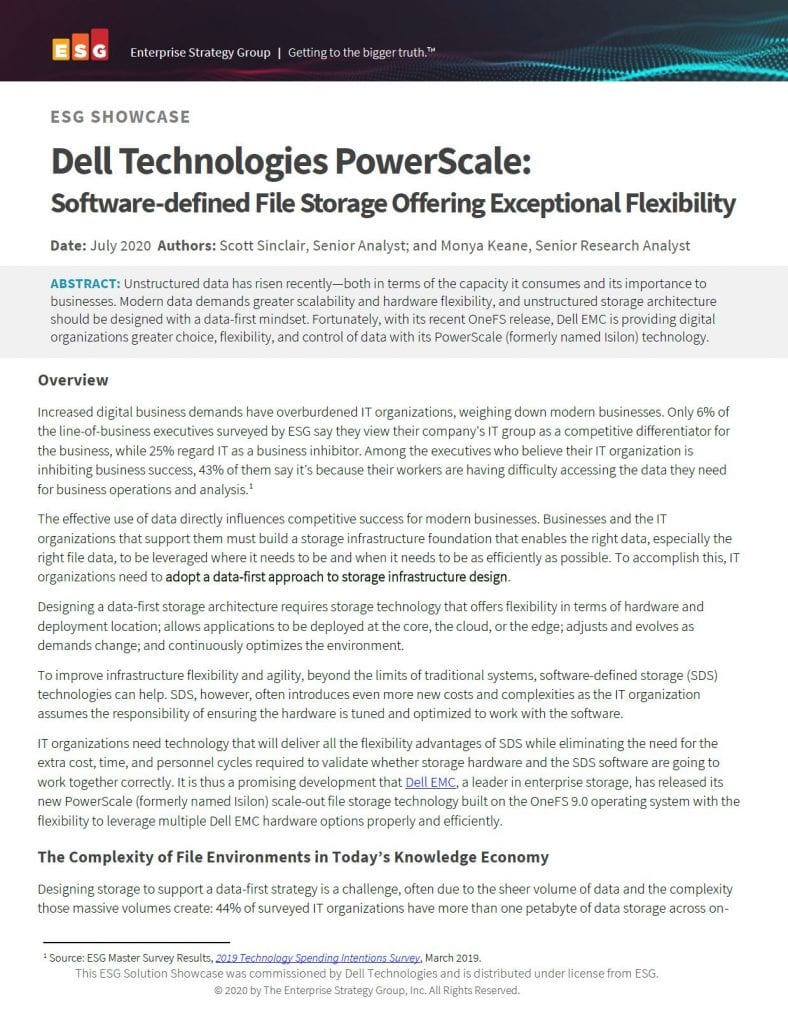 ---