Dell EMC PowerStore: Data-centric, Intelligent, Adaptable Storage
This report provides a brief introduction to Dell EMC's PowerStore mid-range storage appliance and documents ESG's testing that was focused…
---
This report provides a brief introduction to Dell EMC's PowerStore mid-range storage appliance and documents ESG's testing that was focused on VMware integration and the distinctive AppsON feature, enabling organizations to run VMs directly on the appliance without external servers.
Challenges
IT's job has changed dramatically in the last few years, as IT organizations have been asked to make available huge amounts of data, of diverse types, in multiple locations, on-premises and in the cloud. There is so much to handle, and constant change. In recent ESG research, 64% of respondents said that their organizations' IT environments are more complex than two years ago.1 In addition, users are demanding that applications and infrastructure operate fast, with around-the-clock availability, automation, and agility. ESG research also shows that organizations are focused on digital transformation—that is, leveraging digital technology to drive new strategies and business models. Their top digital transformation objectives are to become more operationally efficient (55%), and to provide a better and more differentiated customer experience (49%).
Learn more about Dell Technologies solutions powered by Intel® Xeon® Platinum processor.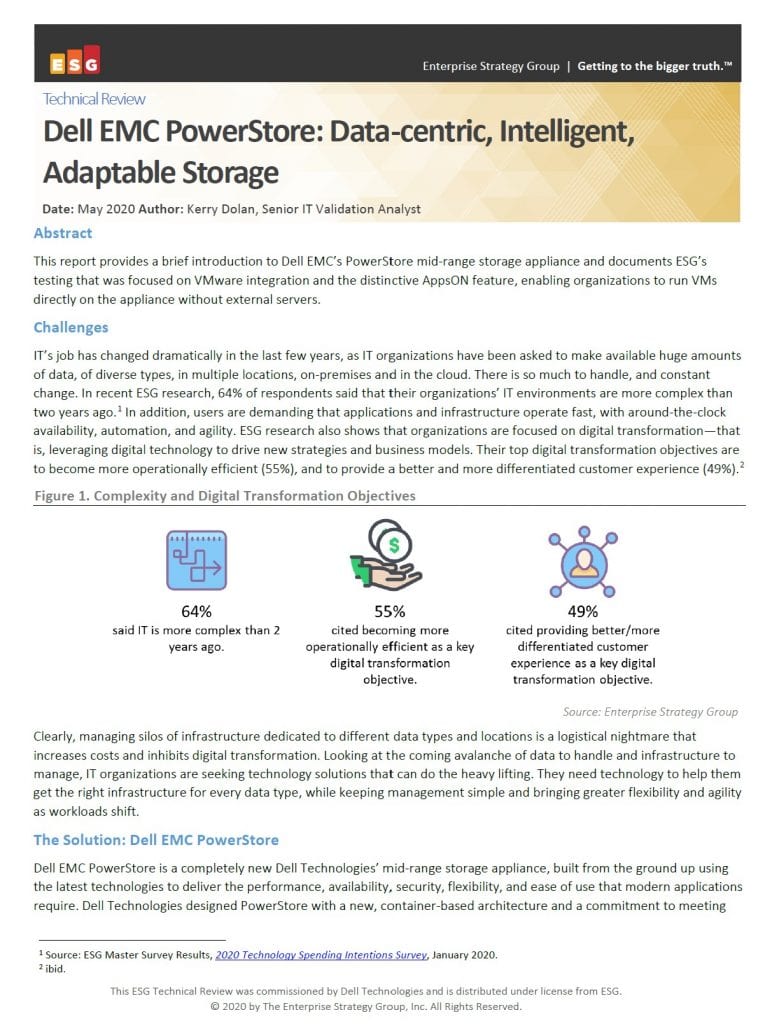 ---