Business Value of Solutions Dell Technologies Storage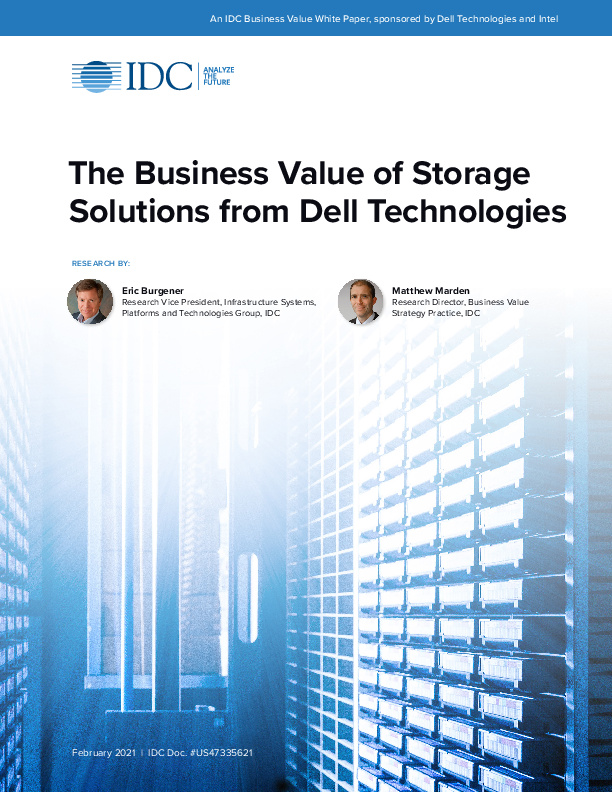 In the age of digital transformation (the move towards much more data-driven business models), IT departments of all sizes are facing higher demands for performance, agility, availability and scalability, and must also meet tight budget constraints.
To meet the growing needs of customers who want a choice between CAPEX (capital expenditure) and OPEX (operational expenditure) consumption models, Dell Technologies offers buy-it-now and subscription pricing models across its entire product line.
At the request of Dell Technologies and Intel, IDC conducted an initial survey of Dell Technologies customers undergoing digital transformation to identify key storage infrastructure requirements and the factors that played a significant role in choosing Dell Technologies as the enterprise storage provider during infrastructure modernization.
Learn more about Dell Technologies solutions powered by Intel®