Why Is Construction's Green Future Stuck?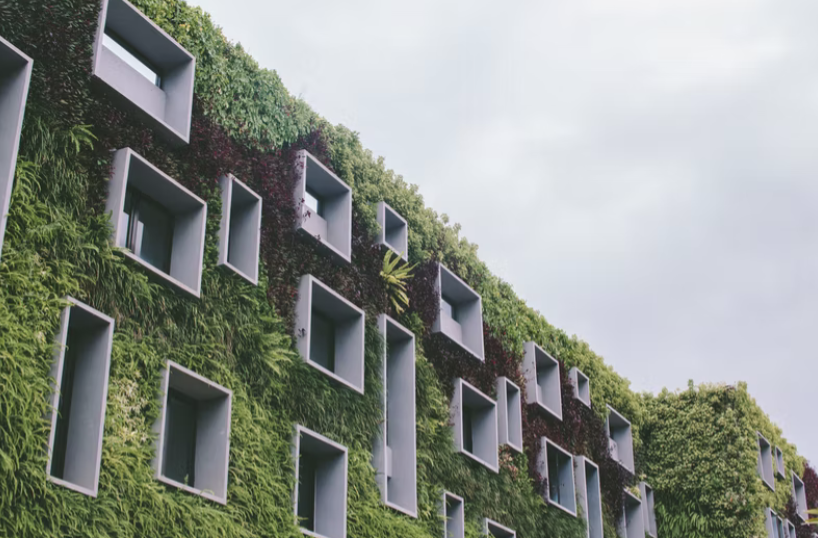 NBS, the construction technology platform, recently surveyed over 600 construction professionals about the sustainability of building projects in recent years. Surprisingly, considering the built environment is responsible for a quarter of the UK's carbon emissions, green achievements have gone back over the past decade, with only one in three construction professionals hitting eco-friendly targets on their projects. In contrast, ten years ago it was around half.
One in five construction professionals never measures or reports sustainability metrics on their projects. Related to this, more than half of respondents haven't worked on a net-zero project in the past year, and only 4% have only worked on net-zero projects.
Barriers
This surprising finding may be explained by over half of professionals saying that key barriers to sustainability are lack of client demand and the perceived higher financial costs of sustainable projects. Around four in ten say there's a lack of precise government direction/regulation and a similar number say that greener products are more likely to be value-engineered out at the contracting stage.
Drivers
When asked about drivers for green projects, almost nine in ten construction professionals said personal values, followed by half saying leading by example. Around a quarter of those surveyed said client demand, company policy, and legislation had driven sustainable work.
Not unexpectedly, professionals are frustrated, with three-quarters saying they're personally upset that they cannot make more of an impact.
A significant consideration is that 80% of the buildings likely to be around in 2050 are already built, so it should be expected that a focus would be on de-carbonizing existing buildings.
The findings show that light refurbishment projects are less likely to achieve sustainability than new builds. Nine out of ten surveyed said they thought there should be more Government help to support existing buildings to become net-zero. The move to cut VAT to 0% on energy-saving materials is one such move, but it should be noted that new build projects are zero VAT rated, while refurbishments are not.
Commenting on the research, Russell Haworth, CEO of NBS said:
"Despite the climate emergency, and the desire by people in construction to create greener buildings, there are key barriers to building more sustainably. The siloed and fragmented approach to construction projects is one issue and when this is coupled with a lack of client demand, inconsistent and unambitious Government policy, along with data blind spots around construction product information, it's clear why we're not making greater progress. According to the Treasury and Green Construction Board, embodied carbon has the most potential to be reduced at the design and planning phases, anything else has a substantially lower chance of reducing carbon, to leverage this fact successfully specifiers and the broader project team need access to much better information."
"It's not an exaggeration to say we're now facing the biggest crisis of our lifetimes and with construction responsible for 25% of UK emissions, this is too big to leave to personal choice. However, as the financial system becomes more aware of climate risk and carbon costs, this will provide a powerful push for construction to become greener. Soon projects will be uninsurable and unable to secure loans without evidence of their green credentials. So, it's imperative we focus on the four Cs – climate, carbon, compliance and cost. Linking these together will be the ever-growing need for data and transparency."