Two-Thirds of Organisations Failing to Deliver Business Impact from Analytics, research reveals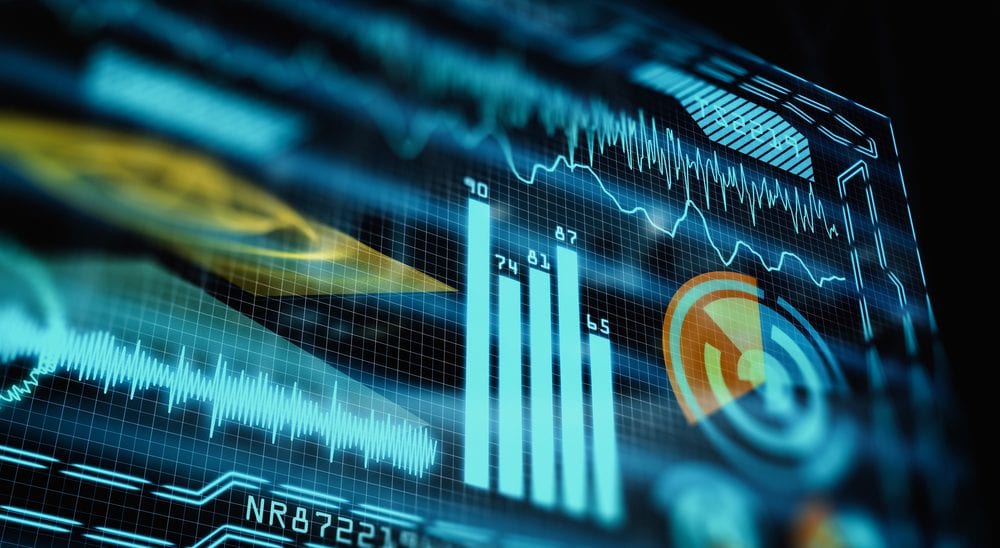 ThoughtSpot's 'Modern Analyst' report finds that enterprises are not fully tapping into the value of their analysts
44% of respondents cite the need to democratise analytics as the top change necessary to become more productive, efficient, and strategic in their roles
Data infrastructure (49%) and data literacy (39%) are listed as the top challenges for organisations, especially as they move to democratise analytics
New research from ThoughtSpot and TDWI has revealed that two-thirds of organisations are failing to deliver business impact from their analytics, with analysts spending a disproportionate amount of time compiling reports and dashboards rather than focusing on the insights emerging from such data reports for strategic initiatives.

The report, "The Modern Analyst: Meeting Tomorrow's Challenge", surveys 430 data and analytics professionals from six industry sectors in Europe, North America and Asia Pacific. It found that the majority (66%) of respondents say less than 80% of their reports provide value for the organisation they work for. This is despite the fact that over one-third (35%) want to spend more time understanding strategic business initiatives to deliver more impactful business outcomes and value for their organisations.
44% of respondents cite the need to democratise analytics as the top change necessary to become more productive, efficient, and strategic in their roles. Data infrastructure (49%) and data literacy (39%) are listed as the top challenges for organisations as they move to do so. To that end, over one-third of organisations would like to see technologies and tools automate the process to surface insights (38%) and build data pipelines.
The research coincides with the launch of ThoughtSpot Cloud, the first fully-managed SaaS offering providing business users with the flexibility to glean instant insights from data in the cloud.
Enterprise analytics has been slow in moving to the cloud, held back by limited network bandwidth, data gravity remaining on premises, fragmentation of data in multiple clouds, and security concerns. Technological improvements, particularly the introduction of cloud data warehouses, have addressed many concerns. Enterprises require a solution that works with cloud data warehouses to enable all employees, from frontline to C-suite, with insights at the most granular level from their entire cloud.
ThoughtSpot Cloud connects to popular cloud data warehouses like Amazon Redshift, Snowflake, Google BigQuery, and Microsoft Azure Synapse, allowing business users to unearth insights from all their cloud data with search and AI, and helping them to maximise ROI from investments.
Sudheesh Nair, CEO of ThoughtSpot said: "Empowering every employee with data has become the lifeblood of modern businesses. This has become especially clear for organisations this year as they face the challenges created by COVID-19."
"ThoughtSpot Cloud is purpose-built to address our customers' need to unleash the full power of their cloud data, and drive true digital transformation more quickly than ever before. Existing legacy solutions, which are riddled with lag-times and infrastructure restrictions, are simply not up to the task. Our customers rely on us to help them to build a more fact-driven world through the use of data, and with ThoughtSpot Cloud, we've taken a major step forward in advancing this important mission."
"Organisations that utilise sophisticated analytics and data-driven decision-making are more likely to realise benefits such as top-line growth, higher customer satisfaction, and more effective and efficient operations than those that do not," said Dr. Fern Halper, Vice President & Senior Research Director, TDWI Research. "As organisations are facing pressures to operate in today's digital economy, they need to modernise their analytics to meet current and future requirements. Looking forward, analysts have a unique role to play in terms of providing strategic insights to their organisations and as coaches and mentors to others."
For the full report and more information on ThoughtSpot Cloud, visit www.thoughtspot.com.
---