The UK's £11bn exhibition industry is in danger of collapse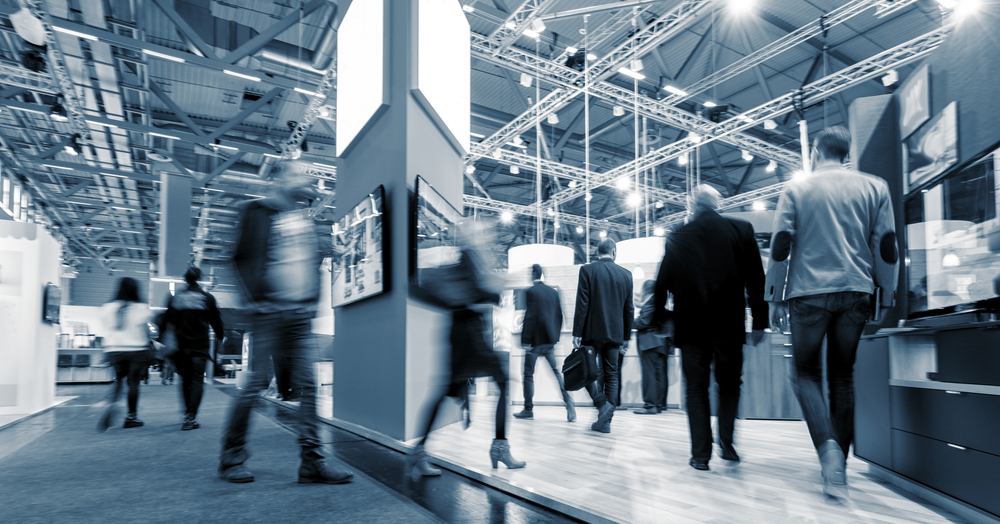 Alan Jenkins, Managing Director of Quadrant2Design, highlights the concern that the UK events and exhibition industry is facing during the global pandemic.
As the number of Covid-19 infections fall, the UK Government's focus is rightly shifting from tacking a purely public health crisis, towards saving the economy and jobs.
In practice, this means different things across industries. The Government are considering relaxing social distancing rules to save pubs and restaurants, while other sectors of the economy are gradually being allowed to reopen.
My business, Quadrant2Design, operate within the exhibition industry and have yet to receive clarity about reopening. Whilst waiting patiently, many of the individuals working in the events industry have lost their jobs. Businesses have gone under. And venues lie dormant.
The UK's exhibitions and events industry is, however, facing a bigger and potentially more catastrophic problem; our primary venues have been turned into unused Nightingale hospitals. With the rate of Covid-19 infections falling and these hospitals mothballed, the exhibitions industry is in urgent need of clarity about when and where venues might be able to open again.
None of this is to say the Nightingale hospitals should not have been created. At the beginning of the Covid-19 crisis, the Government's advisers warned there was a real risk that infections would increase exponentially. If this had happened, current NHS hospitals and resources could have been overwhelmed; potentially leading to a large number of unnecessary deaths.
To take one example, the ExCel in London was converted into a Nightingale hospital in just ten days. The hospital had plans to house 4,000 beds, but closed in Mid-May having seen a handful of patients. Similar Nightingale hospitals opened in Manchester, Birmingham, Bristol and Harrogate have likewise been mothballed as existing NHS capacity has more than dealt with Covid-19 cases.
This is good news and demonstrates that Covid-19 has not reached anywhere near the catastrophic levels of infection that were predicted. While there are uncertainties about the potential for regional flare-ups, Covid-19 cases and deaths continue to fall.
With the virus in remission, the exhibitions industry is now right to ask for a timetable to return Nightingale hospitals to normal use. Without clarity on when exhibition facilities will open, event organisers and industry of support suppliers can't work or plan ahead.
---
---
To be frank, if the Government doesn't allow the mothballed Nightingale hospitals to be put back to use, the events and exhibitions industry will crumble. The economic impact of allowing the exhibitions industry to fail will be significant in and of itself; The Global Association of the Exhibition Industry estimates that the UK exhibitions industry generated £11 billion of sales in recent years, contributing £5.4 billion towards Gross Domestic Product. This activity could simply cease if the Government doesn't act now.
These GDP numbers don't account for the intangible benefits the exhibitions industry provides the UK economy. Exhibitions and trade shows create enormous network benefits for nearly every industry and sector of the UK economy. Exhibitions create new relationships, employment opportunities, supply contracts, or even provide the spark for people to start new businesses. Exhibitions are a powerful growth engine that should be prioritised to boost the wider economy.
---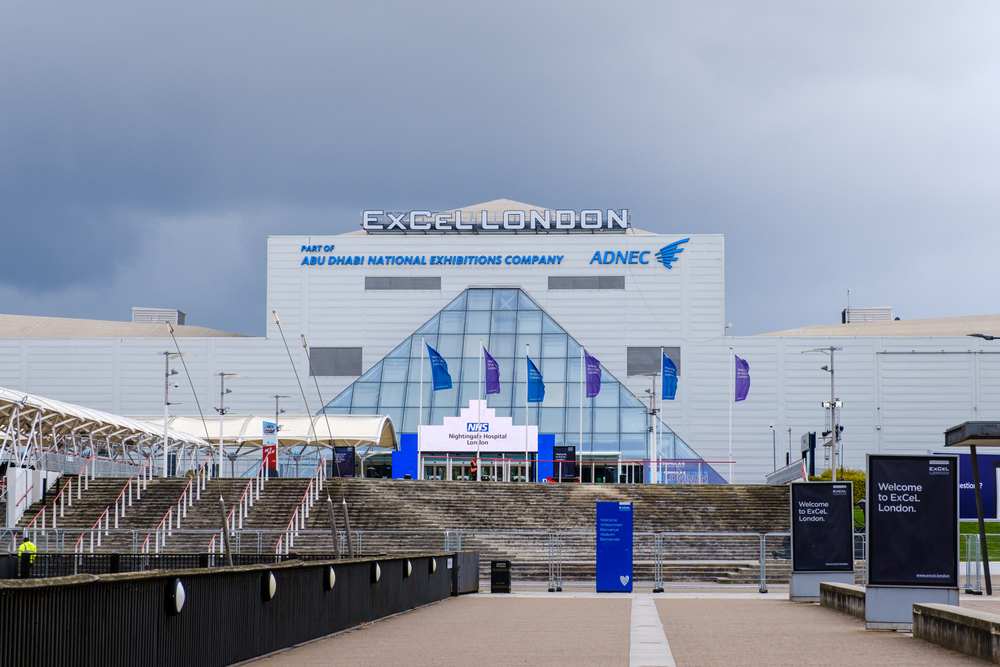 ---
The industry likewise provides around 114,000 jobs in the UK. If the Government's negligence of the exhibitions industry continues, it is inevitable that many of these jobs will be lost. We know the damage unemployment does to mental and physical wellbeing. While the Government is myopically focused on maintaining mothballed hospitals in case of a 'second spike', that may never come, it should pay more attention to the misery and health problems it is creating through unemployment.
Considering both the requirement to get the economy back on its feet, and the Government's duty to save as many livelihoods as possible, it doesn't make sense to maintain mothballed hospitals at the expense of the destruction of the exhibitions and events industry. It is unacceptable that the Government is failing to provide guidance about what stage, and under what conditions, the Nightingale hospitals will be returned to use.
This isn't to overlook the ongoing danger of Covid-19. Returning the Nightingale hospitals to normal use must be contingent on Covid-19 cases continuing to fall. If there is a 'second peak', or cases start to rise significantly again, the exhibitions industry will have no choice but to accept that its primary facilities will remain unusable for the time being.
If this seems complacent, look at examples in Europe. Germany, which has won praise for its handling of Covid-19, has reopened its exhibitions industry. Shows including Nürnberg Messe, the world's largest landscape gardening show, are due to restart in September. I would urge the Government to learn more from European counterparts, as it is belatedly realising with our overly strict social distancing rules.
The UK Government are treating the exhibitions industry as if it's disposable, allowing businesses and jobs to be lost in favour of maintaining unused facilities. We urgently need clarity on when, and how, our businesses can begin to return to viability.
---