The rise of containers, a Q&A with Neil Stobart, VP of global system engineering at Cloudian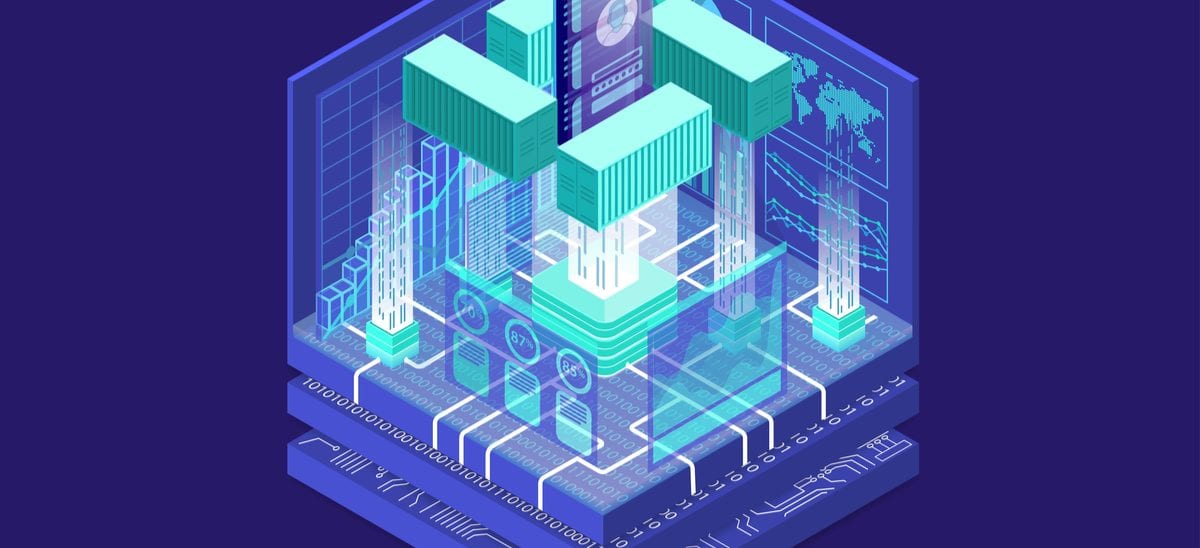 The era of containers is upon us, and Neil Stobart, VP, Global Systems Engineering at Cloudian reveals in this Q&A, methods to keep costs down for IT teams and developers using containers and more.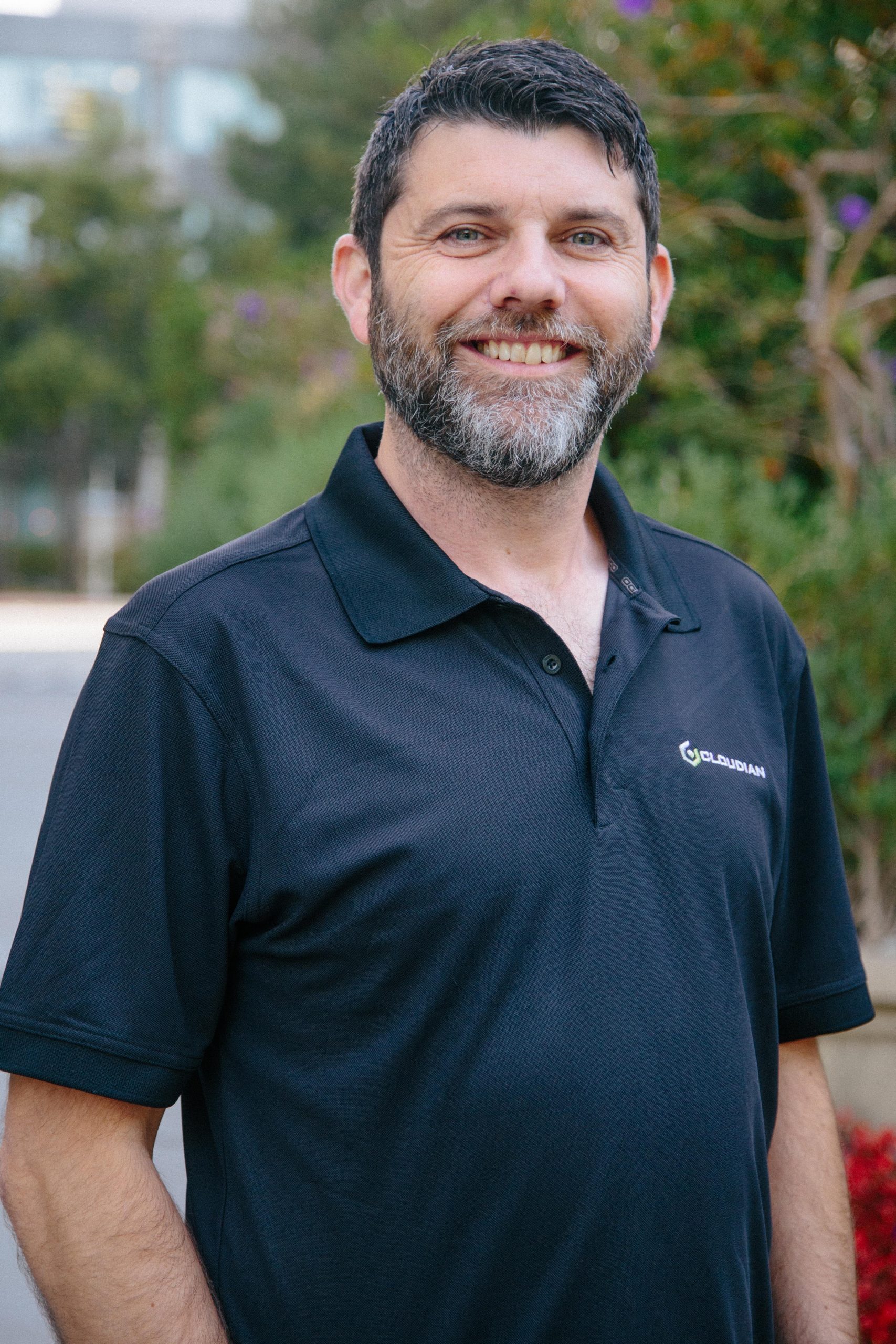 During our discussion, Neil showed us some incredible statistics about the use of containers and how they are being adopted by team globally, but also the challenges that come with containerisation.
Learn how the Cloudian Kubernetes S3 Operator is helping enterprises manage infrastructure costs effectively and overcome the expected challenges below.
---
---
Q: The use of containers has seen widespread adoption in recent years, why are IT teams turning to containers?
---
Neil Stobart: The rise of containers is being driven primarily by the widespread interest in deploying "microservices," which is a method of developing software applications consisting of independently deployable, modular services. The ability to deploy microservices quickly and easily within containers allows businesses to design and implement applications faster, meaning they can be more agile in their response to evolving demands and manage infrastructure costs more carefully. As a result, IDC expects container instances to reach 3 billion by 2021, moving from their original audience of hyperscalers and other large cloud providers into the IT mainstream.
According to research by analyst house ESG, IT professionals identified improved application performance (50%), improved software quality (45%), and better application portability (45%) as the three biggest benefits of container technology.
---
Q: What are the issues with traditional types of storage, like SAN or NAS systems, when it comes to supporting containers?
---
NS: Containers were designed for the cloud. However, because they are stateless and ephemeral, they break many of the rules associated with traditional storage access, which is creating a new set of challenges for IT professionals.
Many organisations use a middleware layer between their container applications and their traditional SAN/NAS storage to overcome these issues. But this approach typically results in increased costs, and complexity and are limited to traditional storage functionality rather than leveraging the power of storage management techniques born in the cloud.
However, if storage in the datacentre can mimic storage in the cloud and offer the same cloud-like access capabilities as those of a public cloud Kubernetes deployment, you have a much simpler solution to the problem.
---
Q: What role can S3 compatibility play in supporting containerisation? 
NS: The S3 API is the "lingua franca" of modern cloud storage and has become a data storage de facto standard in recent years. The power offered by the S3 API for data access and management far exceeds traditional data networking access technologies such as NFS, SMB, iSCSI and Fibre Channel that have been designed to work within LAN environments.
The S3 API is designed to operate over the internet as well as local networks with the ability to not only read and write data, but with powerful data management and sharing capabilities.
For example, one of the key benefits of using containers is the portability of the application and being able to start up an instance anywhere it is needed. If this is managed over multiple locations, the persistent data required to run that application needs to be available at any location. S3 provides a single global namespace that allows container-based applications to connect to the data easily and Cloudian HyperStore will provide access to the closest copy of this data to minimise any network latency issues introduced by long distance connections.
---
Q: Can you tell us more about how Cloudian's solution can help IT teams that are using containers?
---
The Cloudian Kubernetes S3 Operator gives enterprises a simple way to access exabyte-scalable Cloudian storage in their Kubernetes-based applications. Built on cloud-derived technology and featuring the industry's first on-premises, native S3 API implementation, Cloudian enables business to dynamically or statically provision object storage with a lightweight Containers Storage Interface (CSI) plugin. IT managers can now modernize their storage infrastructure with a Kubernetes-enabled private cloud solution that employs the industry-standard S3 API to maximize application portability. By combining self-serve, multi-tenant storage agility with enterprise-grade scalability, durability and security, Cloudian meets the needs of both DevOps and production workloads while delivering TCO savings of more than 60% compared to both traditional and public cloud storage.
---
Q: What opportunities does this unlock for developers and IT teams?
---
The solution gives DevOps teams the agility and API-driven capabilities they need, while fulfilling the needs of infrastructure and operations managers for enterprise-level scalability, security resilience, and affordability. With Cloudian's solution, storage is provisioned and accessed directly by applications, with no gateways or translation layers. It also allows IT teams to maximize usage of existing resources, enabling them to start small and scale as needed and host multiple workloads to lower overall TCO. Other key features include enterprise-grade security in the form of encryption, WORM, IAM and RBAC as well as certification with the most rigorous regulatory requirements, such as Common Criteria, FIPS and SEC Rule 17a-4(f). In addition, the Cloudian solution not only scales across multiple sites with single-namespace simplicity but also can extend into the public cloud using out-of-the-box integration with AWS, GCP and Azure that maintains data in its native format.
---