Benji Vaughan, CEO of Disciple Media outlines the ways social media has lost its original values of meaningful connections, warping into what it is today, seen as 'the attention economy'.
In the internet age, nothing has transformed people's everyday lives more than social media. From the inception of the world wide web to internet 2.0 in 2003/4, the dream of a globally connected community of commenters and creators was plated into people's minds. The idea that one day people will be able to connect from across the world via the forums of like-minded people with a particular shared interest. Social media was the vehicle to fully realise this dream. One place where everyone's friends, families and social groups gathered to share updates on their lives and passions. However, this was just the beginning and nobody could have guessed what these sleeping giants would become.
Fast forward to now and Facebook has over 1 billion users, on Twitter 500 million tweets are posted per day and 300 hours of video is being uploaded to YouTube every minute. Having started as a space for personal connection, it is more difficult than ever to find this core value of community connection and sense of belonging anymore in traditional social media.
While this seems to have happened in the blink of an eye, it has been a gradual, albeit constant, shift. This is a change that has not gone unnoticed by users as there has people have changed their opinion towards the social media giants. Attitudes have changed from valuing social media platforms highly to more recently having a foundation of mistrust of their practices. While nobody had ever considered that if the service is free, the user is likely the product, it is now a primary understanding that this is the vehicle that allows social media companies to grow. With this, independent research from Disciple and Sapio Research has found that 52 per cent of Brits would like to spend less time on social media. This transition wasn't caused by a single outlining event, but a culmination of factors.
The fall of social media
A primary factor is how social media has transitioned away from the core value it was built upon. Social media started as a way to connect people, brands and communities. There was a fundamental understanding that its function was to expand social circles and connect friends, old and new. However, this has warped into what is seen today as 'the attention economy'.
This change is a result of the gradual but relentless drive for profit. As social media companies prioritised their stakeholders over the meaningful connections they once created for communities, public opinion also refocussed. Social media changed from being driven by content to being led by generic and easily shareable content. Click-bait saturated the platform and drove engagement from tags in the comments, shares and the coveted 3, 5 and 10- second views as defined by the platforms took charge. The result of this is that people mistrust social media more than ever before. This caused people to seek an alternative to the artificial attention economy towards that they had become trapped in towards the passion economy as they desire to rediscover the positives that social media once provided.
Given the progress social media companies have made since MySpace was founded in 2003, it is no surprise that their primary drivers have changed too. While providing value to the users may have once been the objective, the enormous corporations that feature as substantial players in the global economy now have new motivations, with revenue streams featuring heavily.
What did social media ever do for us?
What has been core to the issue people have with social media is that much of this revenue comes from their own data. Events such as the Facebook-Cambridge Analytica scandal, where user data was illegally harvested and deployed for political advertising, have had a large impact in shaping public perception on how social media companies handle their data. This failure in trust in social media is quantifiable. In our 2020 whitepaper, The Passion Index, 43 per cent of respondents said they still don't understand how social media platforms use their data.
---
---
Lack of diversity poses another major problem for social media companies. The primary three platforms: Facebook, Instagram and Twitter have an 87.8 per cent market share, 65 per cent of which is held by Facebook. In any other industry, the industry bodies would have stepped in long ago to break up the domination and unhealthy market power.
The existence and work of numerous antitrust and anti-competitive campaigners, following data-sharing and privacy scandals, should be given more attention. And while they may have only made small inroads to the power of social media giants, they have brought their profit-first approaches into question.
As distrust in social media continues to rise, with 60 per cent of Brits noting they do not trust platforms like Facebook and Instagram, we're starting to see increasing numbers of individuals shift away from these once loved platforms.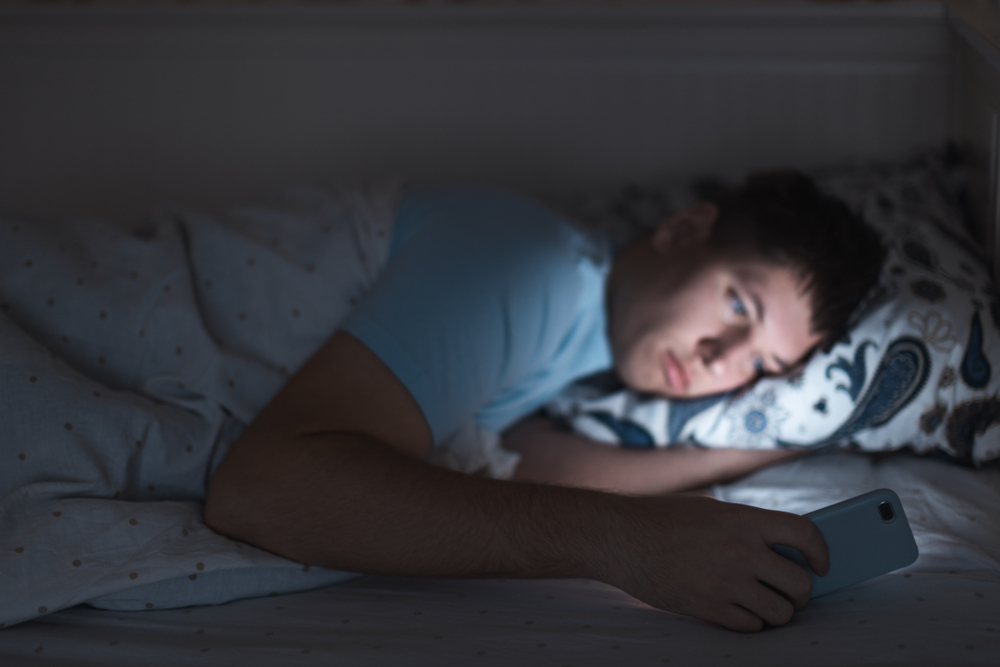 Social media no longer has your attention
More recently, niche communities have emerged as an alternative avenue for brands and creators to establish and maintain relationships with their followers through channels they own, control and gain value from. While these may have once been seen as a time-intensive and expensive investment, a selection of smaller community platforms are now striving to provide people with the value that the likes of Facebook, Twitter and Instagram once promised but failed to deliver.
Escaping the snare of click-bait, viral content and feeds saturated with cheap meme pages, subscription services like Netflix have proved that a paid-for experience is often higher quality and less intrusive. Beyond higher-quality content, these more niche communities also have the power to drive brand loyalty, advocacy and knowledge sharing.
While many brands and creators are looking to find new value in their communities, they are limited by the controls that the traditional platforms place upon them. With Facebook serving organic (non-paid for) content to only around 6 per cent of a group or someone's audience on average, not only are followers not seeing the content they signed up for, but creators are sending it into a void. With niche communities, this content is delivered to everyone involved.
The journey away from traditional social media platforms towards more custom communities will continue to accelerate, developing the passion economy where the now mature attention economy has failed. This will be defined by networks of niche communities where hosts and users will benefit from more meaningful connections.
---