The Complete Guide to End-to-End Fraud Prevention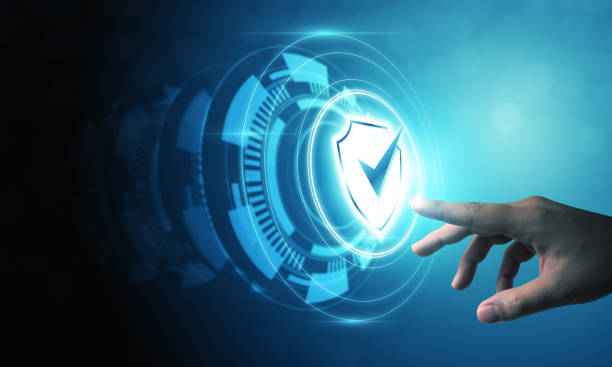 While some sit around and let certain security measures slip through their fingers, fraudsters are waiting for the perfect chance to strike and make a move. For example, e-commerce alone lost more than 17 billion dollars last year – all thanks to online payment fraud.
Thankfully, with the widespread use of technology comes a long list of new, innovative fraud prevention measures. Keep on reading the article for a more detailed approach to fraud prevention and how to stay safe online.
Step One: Identify the Main Risks
Fraudsters can track multiple people at once, at the same time, they can follow any business and its activity for months if needed. It's essential to understand that cybercriminals and fraudsters use different methods to conduct fraudulent activities. In other words, it depends on the industry and the size of your business. Despite that, anyone can become a target, especially smaller organizations that typically lack proper security measures.
Here are some useful tips to remember:
Set up security measures. All of your internal procedures need to be protected. If you have a hard time monitoring them, consider hiring a specialist that could help you set up the system. If you don't have the budget right now, don't worry. Start with the basics: secure your passwords, monitor logs, screen third-party vendors, and update your software regularly.
Create incident response plans. Yes, incidents happen. In an ideal world, you should have a multi-layer fraud prevention system. In this scenario, if an online criminal manages to breach one layer of security, ideally, they would not pass the second layer. In case something suspicious happens, prepare all your staff members to identify the risks and potential security threats to prevent the fraudster from succeeding with their attack.
In general, to prevent fraud, the key is to prepare on your part. You need to analyze all of the potential risks that your business might face. Whether you're an established brand or a newly created startup, everyone must take proactive measures to detect and prevent fraudsters. On that note, remember that following a proper risk assessment strategy will help your business avoid unwanted losses.
Step Two: Pay Attention to Your Payments
We all know the golden rule. If you have money flowing, your business is at risk. If a user can purchase an item or a service on your web using a card, fraudsters can use their techniques to try and steal data. Using stolen credit cards and fake identities, bad actors purchase multiple items.
Here are other key factors that you should consider when employing fraud prevention measures related to payments:
Digital wallets. It's all fun and games until you start suffering from account takeover fraud. Electronic wallets, such as Apple Pay or Google Pay, are the go-to method for users who are looking for convenience. As a business, screen all of your transactions to monitor them against fraud. For example, users' IP address analysis could help you spot fraudsters who are trying to use anonymous proxies to get away with their purchases.
Pay later policy. The trend to pay now and buy later has been with us for a while now. While it opens a door for customers to purchase something still and pay a small fee, you should prevent the misuse of this payment option by employing a strict policy. The customers shouldn't take out many loans like this To prevent suspicious patterns, track user behavior, and have a proper page for terms and conditions.
Another popular misconception is that fraudsters only go after expensive luxury goods. In reality, low-value goods are the best targets for criminals, as their goal is not to raise suspicion. All in all, refunds and chargebacks for fraudulent transactions are expensive and take up a lot of time and effort for any business.
Step Three: Train Your Employees
To avoid fraud and cyber attacks, keep in mind that the most popular reason why data leaks happen is human error. That means you need to focus on your employees as well. Set security training at least a few times a year. On top of that, don't forget that fraud can happen inside your organization. That said, we've prepared some key tips that'll help you prevent employee fraud:
Keep your data safe. No, not everyone in your workplace needs to access files. Select a few team members responsible for certain files. You can use encryption as an extra layer of security.
Select a primary administrator. This will be your go-to person when it comes to authorizing payments or reconciling bank statements.
Of course, everyone wants to stay far away from fraud, which means that both businesses and their customers need to be protected. Even though you might not prioritize fraud prevention, sticking to a clear security plan would help you to prevent negative news, bad reputation, loss of trust, and even revenue fluctuations.
Step Four: Know Your Compliance Requirements
Compliance regulations nowadays don't need to be causing you a headache. Despite the general negativity regarding mandatory laws and regulations, they were created for a purpose. Money laundering, terrorist financing, or the usage of stolen identities are all legit threats that can appear in any industry. Especially if you're operating in a high-risk environment, you can't afford to miss regulations.
One of the most popular regulatory requirements these days in banking is Know Your Customer (KYC) compliance. Financial institutions must identify each customer before allowing them to create a bank account. That means users need to provide a photo of their passport or ID; sometimes, as an extra step, they can also take a selfie of their face. Typically, such procedures are powered by artificial intelligence, which scans and approves or denies each user.
If we take a look at more specific compliance features, new regulations, such as Know Your Business (KYB), have entered the market. Such Business verification services are also fully automatic. Usually, they scan other businesses, not customers. This helps organizations avoid jumping into shady partnerships, including getting involved with illegitimate shell companies and organizations that are linked to money laundering crimes.
The Final Step: Be Prepared at All Times
Great news! Now you know more about the essentials regarding fraud prevention. Whether you're a CEO or an employee, your job is to protect data and take part in the ongoing battle against online crime. Keep in mind that, along with technology, fraudsters are getting smarter by the minute. That means staying one step ahead of them is crucial.