How video is reshaping the future of enterprise communications and what you can do to prepare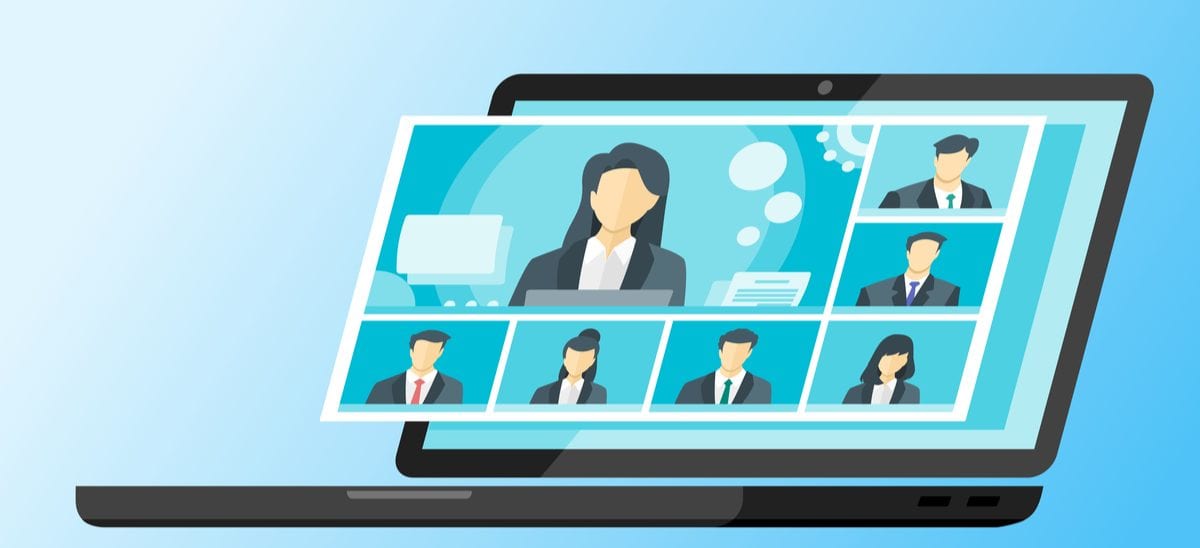 Dan Vetras, CEO, Kollective Technology contributes to TBT with an insightful piece on the future of enterprise communications.
Prior to the COVID-19 crisis, Owl Labs reported that 52% of employees around the world worked from home at least one day a week. In the time since stay-at-home orders and social distancing measures were put into place however, millions more have transitioned to working remotely mandating businesses to adapt their communications strategies.
Twilio recently conducted a survey of 2,500 enterprise technology decision makers and found that 96% believe COVID-19 accelerated their company's digital communications transformation by an average of six years. Ninety-nine percent also reported that the technologies used to enable remote workers during COVID-19 will open up more opportunities for remote work in the future.
The shift to remote working has significantly increased adoption of collaboration tools like Microsoft Teams and Zoom so employees are increasingly turning to video as a means of communicating with co-workers and leadership.
Full adoption of video communications across the enterprise has been slow and can be attributed to three main factors: internet connectivity, security and network capacity.
What blockers stand in the way of video communication?
---
Internet connectivity
A survey conducted by WhistleOut discovered that 65% of people working from home have had video calls cut out, buffer or drop completely because of a weak internet connection and 43% have had to use their phone as a hotspot to address the issue.
Although some businesses have found a workaround to this by supplying employees with company-provided hotspots, it is not scalable or cost effective. For the time being – in lieu of major infrastructure upgrades conducted by broadband providers – the best solution is to provide employees with guidelines and best practices for video streaming at home including information on how to choose the right bitrate.
---
Security
Another blocker that stands in the way of wide-spread video adoption is security.
Employees using their own devices in the workplace (BYOD) has long been a concern for IT teams – and with the emergence of the work from home movement, it's only expected to escalate. While many companies pride themselves on supplying the right tech to their distributed teams, sometimes it's faster and easier for an employee to jump on a Microsoft Teams call using their own laptop or quickly send an email from their personal mobile phone.
Although unintentional, this can cause security headaches for the IT team. The sophisticated telemetry provided by an enterprise content delivery network (ECDN) can help. An intelligent ECDN analytics platform gives visibility into content deliveries at the edge, enabling IT teams to identify every device used to access an event.
---
Network capacity
The final issue that needs to be addressed is in-office network capacity.
Upgrading your network with new hardware or infrastructure to address bandwidth constraints is expensive and resource dependent. It also doesn't align with the directive from many CIOs and CTOs to accelerate digital transformation initiatives to meet the needs of an increasingly remote workforce. An ECDN on the other hand is cloud-based, quick and easy to deploy and costs less to maintain.
ECDNs layer directly on top of your existing network to optimise video distribution and use either an agent or peering technology to do so. Outside the firewall, employees accessing video broadcasts through a VPN, for example, pull content directly from the cloud as opposed to a local source.
This enables enterprises to broadcast important video messages to 100% of employees with little-to-no impact on the network or business critical applications.
Why you still need to future-proof your corporate network
---
You may be asking yourself, with so many employees working from home and so few in the office, why should I be focused on optimising my corporate network?
Here's a true example from a Kollective customer on why now is the time to prepare your network for video:
A leading Swiss-based agricultural organisation recently broadcast a virtual Town Hall Meeting to its globally distributed workforce of 45,000 using a top webcasting platform. Their corporate headquarters, normally bustling with more than 5,000 people, had less than 10% of employees in the office on the day of the event. Given the required physical distancing measures in the workplace, each of those employees viewed the Town Hall on their computers from their desk instead of gathering together to watch in the HQ auditorium.
The result was 70% of the network's total bandwidth consumed.
Do the math. Their network would not be able to support even 15% of employees streaming video from HQ. What happens when the bulk of employees return to the office?
Video is the future of enterprise communication
---
For video communications to be effective, not only do you need good content and speakers, but enterprises must also address the issues that limit their ability to actually reach the workforce, regardless of where they are located. Prepare for the future now by enabling employees with the right tools and technology, gaining insight into content deliveries with sophisticated telemetry and optimising your corporate network to efficiently scale video.
---