Top Business Tech is proud to announce a partnership with Prysm Group for the November edition of The Business Show.

---
At the start of 2018, there were 5.6 million small businesses in the UK. This number is continuing to fluctuate, but in recent years we are seeing more and more SMEs become successful and who are even starting to franchise. Still, one of the most popular franchises that have come out of the UK remains to be The Body Shop, who has gained massive international success with over 2,000 stores in 66 different markets.
Here at The Business Show we love motivational stories of start-ups and seeing how far small businesses can come, and we know we can play a big part in helping them get there.
The very purpose of starting The Business Show was to provide the essential tools for the start-up of businesses and to encourage the growth and development of SMEs. The Business Show has been running for 20+ years, and with that the organisers, event managers and directors have gained great knowledge of what is needed to succeed in the business world.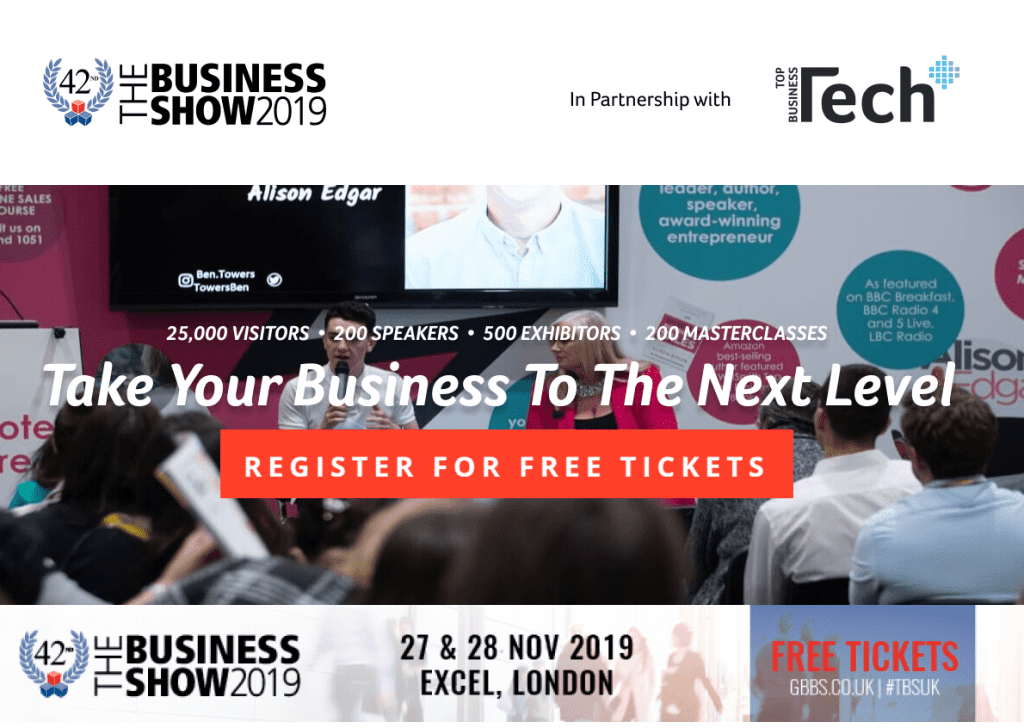 The Business Show is Prysm Group's flagship and longest-running event, and the reason the show has been running for 20+ years is that it shows fantastic results and we see lots of thriving businesses at the end of it. The Business Show provides the right platform to climb the ladder to your destination of success. With various business owners, entrepreneurs, and employees accumulating at the ExCeL Centre in London on the 15th and 16th May 2019, the Business Show was again, an unprecedented success.


---
---

The Business Show is known for its industry-leading seminar programme, and last year it contained over 200 of the most influential speakers from across the sector. We were honoured to have Sian Gabbidon, winner of The Apprentice 2018, as one of our unrivalled keynotes. Sian offered her invaluable experience and advice to entrepreneurs who look to follow in her footsteps and create a business from scratch.
One of the main highlights of The Business Show is the speed networking area, which gives visitors the opportunity to create more contacts in just one hour than others do in their whole career. Running alongside our seminar programme are 125 interactive masterclasses, each of which will provide even more insight into how other business professionals grow and expand their businesses, while also reinforcing the knowledge you have already taken from the show.
The Business Show's aim is to truly help and develop SMEs to succeed in their own business ventures, so register for your tickets today to experience everything this event has to offer.