Lee Whittington, customer engagement specialist, at Pegasystems reminds us of the Cambridge Analytica scandal and how it has changed the world of customer data.
Causing outrage back in 2018, the role of Facebook in Trump's dealings with Cambridge Analytica had an even more substantial ripple-effect on businesses in every industry. In Mark Zuckerberg's official statement on the scandal he said, "We have a responsibility to protect your data, and if we can't then we don't deserve to serve you". This sentiment has had a lasting impact on consumer attitudes towards companies which use data more generally, turning the problem of information sharing into a problem shared.
Meanwhile, the EU data regulation, GDPR, which was introduced in May 2018 shortly after the Cambridge Analytica case was concluded, now empowers customers to take control over which companies collect, store and use their personal data.
Since then, organisations have made responsible use and handling of customer data a priority. But, with billions of users continuing to use WhatsApp, Instagram and other Facebook-owned entities, have they done enough demonstrate a real commitment to the safety of their customers' data?
With reputation at stake, in 2020, businesses have made a complete shift towards building their business around customer's needs. According to Pega's research 92% of organisations now prioritise customer centricity in customer experience and throughout their organisation.
But are organisations now truly able to demonstrate their commitment to protecting their customers' best interests? While there has been and overall uptick in businesses implementing the right technology, how can they show that they are going above and beyond simply achieving compliancy?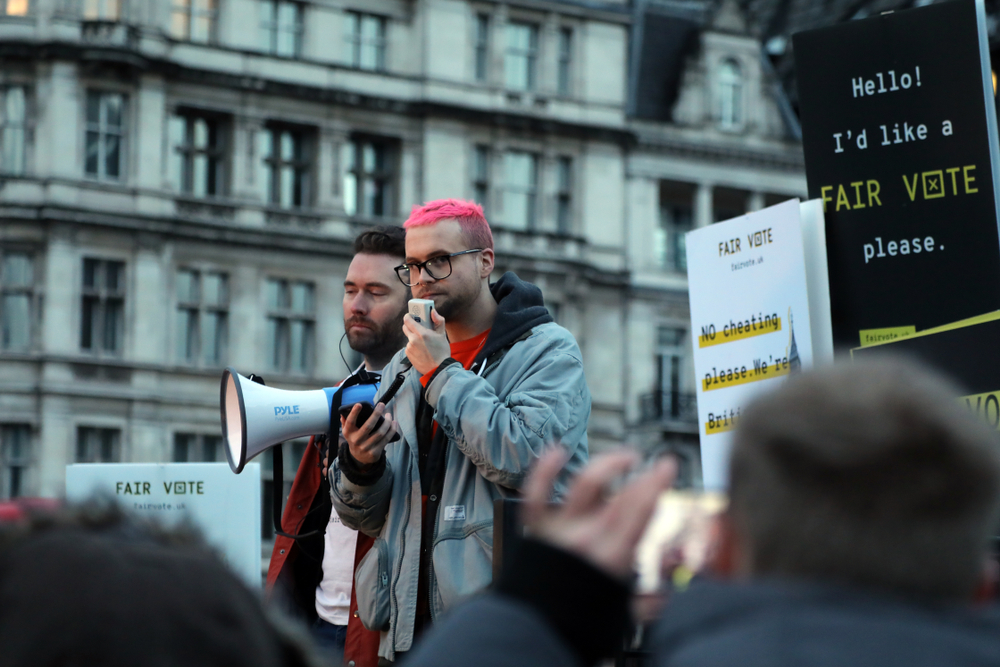 Using transparent, omnichannel AI for 1:1 customer engagement
Maintaining context is key in demonstrating that a customer's best interest is the priority. No matter the size of the consumer base, enterprises must understand their customers as individuals and each interaction's implications.
Implementing omnichannel AI can break down the siloes in both customer-facing and internal processes for true 1:1 customer engagement, wherein conversations are continuous and uniform between all channels so that customers experience one version of the brand.
Streamlining all customer interactions using AI helps businesses become more proactive in meeting customer needs, leveraging each interaction as a trust building exercise. Only interacting with a customer when it is relevant to their requirements will help them recognise that their data is being used for their ultimate benefit – so that businesses can offer products and services which truly suit their needs at any given time.
As transparent AI clarifies its outputs and results, as well as how they were established, it offers the best method for managing huge volumes of data ethically, producing an end-to-end view of how decisions were made. Comparatively, opaque AI, a black box solution does not, which could expose businesses to greater scrutiny and damage to trust if mistakes are made later down the line which cannot be accounted for.
Adopting user-centric strategies like self-service and chatbots
Since consent is at the centre of GDPR policy, creating contact channels for customers which are on their terms will help customers feel they are freely volunteering information to a trustworthy organisation. Building that trust by incorporating user-centricity in all aspects of the customer journey acts as a reminder that the customer's needs are being prioritised.
Businesses which want to leverage convenience to demonstrate a commitment to customer needs should engage customers on every channel – including social and mobile. Delivering customer service via the channel your customer uses the most reduces any friction that might disengage them and demonstrates an understanding of their needs and preferences.
---
---
Self-service channels offer customers the opportunity to tailor services to their needs conveniently, efficiently and with a greater level of control over what data they choose to provide. Brands can effectively engage their customers to enhance satisfaction and loyalty with minimal intervention from the brand itself.
To capitalise on the success of customer-centric strategies businesses need to integrate the front and back-office to fully automate request processes. This way the customer can get results that address their needs much faster as customer service representatives have a clear view of the customer's history regardless of which channel it took place on.
Businesses need customer data
Customer data is the cornerstone of improving products and services so businesses will have to win the trust of customers to continue to use it. Being proactive in offering services that customers actually need can massively aid trust-building with each customer interaction.
If businesses can monitor the individual needs of each customer and suggest appropriate goods, services, renewals or discounts according to the data they have provided they will be much more open to sharing their personal data continuously to gain the benefit of convenience. This being the case, businesses need to be mindful not to appear overfamiliar with new customers, even if the data is available. Building relationships takes time, so treating customers like human beings and allowing the level of personalisation to grow over time will emulate this organic process so the customer has control over when and how they are sold to.
Data is too much of a precious commodity for businesses to abandon the practice of using it altogether. What's more, customers don't want them to. Data allows businesses to provide effortless, accurate and convenient services to customers, and make their lives easier. Businesses need to use the right tools to help them demonstrate their commitment to customers and build trust in the era of 'opt-out defaults'.
---