Founder Feature: Ryan Edwards, CEO & Founder of Audoo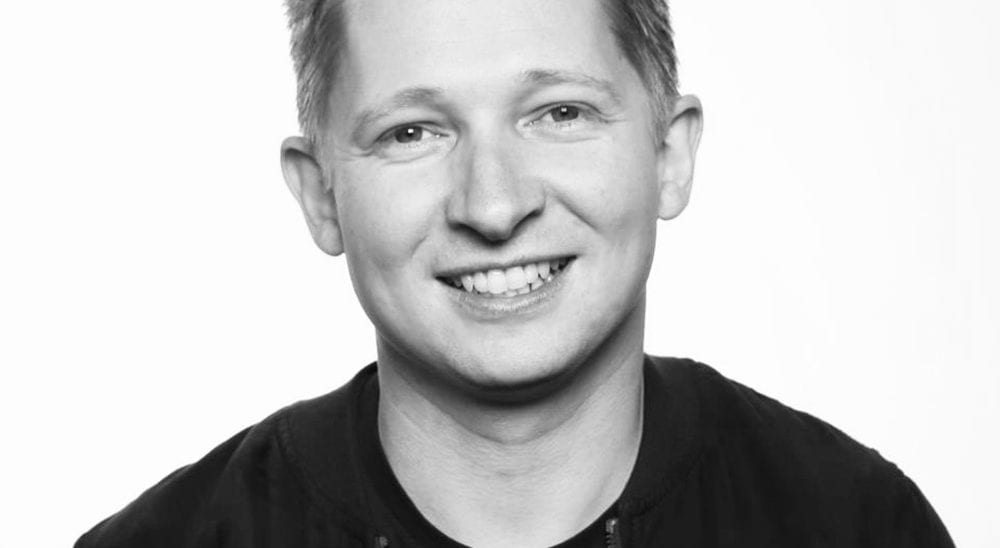 In our latest Founder Feature, we talk to Ryan Edwards, CEO and founder of Audoo.
The global proliferation of music streaming has enabled more and more people to instantly access their favourite music, but this has come at a cost for the artists, engineers and other people who have a hand in making it.
Music piracy and 'stream-ripping' threaten to jeopardise the finances of struggling creatives around the world, something which Founder Ryan Edwards knows from first-hand experience.
Read on below to find out how Audoo is attempting to tackle this growing problem.
---
Q: Could you tell us about your company and what you're striving to achieve?
---
It's no secret that music royalty distribution is problematic in that it is inaccurate and undervalues artists and songwriters to no end. Creatives continue to miss out on millions in potential royalties each year because there has yet to be a solution created to accurately monitor music played every day, in any venue.
Audoo was founded to create a simple and intelligent tech solution to improve royalty distribution. We are striving to be the single source of truth for public performance royalties and hope to equalise the relationship between creatives and the wider music sector. Artists and songwriters should not continue to go underpaid, or at times, even unpaid, and as we enter an even more challenging period for their craft, we are on a mission to make sure their music can continue to give them an income. 
---
---
---
Q: What made you decide to take on the challenge of founding your business?
---
Audoo was inspired and founded off the back of my original dream job: creating music. While it didn't work out for me as an artist, we did have a top 10 UK single and was surprised a few years ago to hear it playing in a department store my wife and I were visiting. After confirming that I hadn't received any royalties for the broadcasting of that track, I was curious to investigate how often this was happening to musicians. Quite quickly it became apparent that musicians really have no clue when and where their music is being consumed and how much they should be owed for those broadcasts.
Businesses pay hundreds of thousands of pounds a year for licenses to broadcast music yet there is little to no data captured to accurately document what is being played. That disconnect was the motivation I needed to set up Audoo. 
---
---
Q: What is the core technology driving your start-up's product/service? 
Audoo's "Audio Meter" – our small, cost effective and easy to install device – it monitors the music broadcast at public performance locations, such as shops, bars, restaurants, and gyms. The device uses a unique algorithm that matches the track playing to our cloud data base with millions of songs before sending the information on to each Performing Right Organisation (a PRO) so that they can make more accurate payment distribution. 
---
---
---
Q: Who are you and what is your story? 
I started out as a drummer in my band 'The Lines', and we had a top ten single called 'Domino Effect'. I then spent most of my career in both large and small technology companies including Visa, Vodafone, Grapple Mobile & Bink.
Creating Audoo brought everything together for me, my passion for music, and knowledge of delivering technology on a global scale.
---
---
---
Q: What's most exciting about your traction to date?
Over the last 2 years we've seen a huge amount of support across the industry. We're frequently contacted by artists and songwriters thanking us for the work we're doing (I'm just hoping the guy's from my favorite band 'Blink 182' notice us soon!). We've had a number of PROs make contact wanting to understand more about our technology with the desire of working with us, investors both here and overseas have shown a huge amount of support, as have music industry executives, such as the ones that sit on our advisory board and groups such as Abbey Road Studios whose incubator programme we graduated this year. All of this traction speaks to the movement that we are championing, which I find most exciting as it shows a real future for positive change across the industry.
---
---
---
---
We've also just moved our new company HQ to Tileyard London, whose founding team has recently invested in Audoo. Tileyard is an innovative hub that houses the biggest independent music community in Europe. Our new neighbours will include Beats 1 Radio, Pretty Green and Noel Gallagher's personal studio.
---
---
---
Q: What are your goals over the next 1, 3, 6 and 12 months?
---
In a month's time, we will see the pilot officially go live, while in three months time we will conclude a successful pilot with tangible data and findings. By June 2021 we will have our full product launch here in the UK and end the year with our we're expecting to have multiple overseas territories live.
---
---
---
Q: Do you see this as UK centric or will you conquer the world by going global?
---
Conquer the world! The beauty of our product is – other than the plug pin – everything is universal. There is little difference from monitoring in a bar in Birmingham England to the same in Birmingham Alabama! Our solution has certainly peaked interest from a number of overseas PROs & artists. 
---
---
---
Q: What's one piece of advice you'd give to budding innovators taking the same journey?
---
Explore every conversation when building out your network. You would be surprised where you can find business, sometimes in the most random of places. Also don't be afraid to seek out the answers you're most keen on discovering. Making your business a success will really hinge on your ability to ask the right questions. 
---
---
Learn more about Ryan Edwards and Audoo here: www.audoo.com