Five Benefits of Cloud-Based Test Automation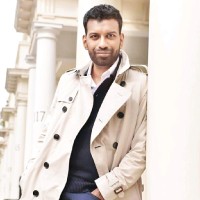 Test automation has increased in popularity in recent years, however, previously, software has been hindered by a slow pace and an inability to scale with companies at every stage of growth. These challenges became increasingly apparent during the Covid-19 lockdowns when workforces were forced to move almost fully remote. Right now, we are still adjusting to a hybrid way of working, which means that best-in-class organizations are increasingly migrating to cloud-based test automation models.
Cloud-based test automation has become not just desirable, but a necessity. It affords companies of any size the ability to modernize and enhance their software development life cycle (SDLC) testing stage by accelerating software testing and release cycles. Development teams consider testing as the leading cause of delays in software development. IT leaders are therefore prioritizing initiatives that eliminate this bottleneck.
There are five main advantages to cloud-based test automation, outlined below:
1. Scalability
In the midst of the current competitive landscape and market demand, businesses must move fast or risk getting left behind. They must shift their test automation to a model that is scalable in order to keep up with the organization's testing demands. A scalable test automation process can power a company's growth, and it is clear that scalability is easier to achieve in the cloud environment.
By tapping into the cloud infrastructure, businesses of any size can run all the tests they need on any device, browser, or operating system (OS). Multiple test environments can be created at the same time with no configuration or added plugins required since everything is hosted on the cloud. In cloud-based models, development and quality assurance (QA) teams have instant access to testing infrastructure without delays or limitations caused by local installation or hardware. It enables the optimization of IT resources in response to fluctuating demand with almost zero downtime. Organizations can increase or decrease their testing capacity with the built-in scaling of test execution that comes with cloud infrastructure and automation testing platforms.
2. Collaboration
The Covid-19 pandemic saw workforces moving almost fully remote, and two years later, many firms are still using some sort of hybrid working model. This means that testers must collaborate with colleagues across different locations and possibly also time zones. In traditional test automation scenarios that are not cloud-based, this can mean waiting hours or even days for team members to report back with their results. When colleagues are physically distant, there is often a lack of visibility across the Continuous Integration/Continuous Delivery (CI/CD) pipeline.
By moving to the cloud, teams from different locations can access their testing data instantly. Distributed development and QA teams can work on the same products in real-time, and everyone has eyes on the CI/CD cycle. Cloud-based test automation thus reduces feedback loops and boosts the efficiency of the testing process.
3. Reduced costs
In the current financial climate, businesses are under pressure to deliver more and more testing cycles for less money. Organizations using on-premise hardware typically waste time and money on maintaining and updating them, often requiring in-house teams to manage this. Migrating test automation to the cloud, therefore, offers major cost-saving benefits, as it removes the need for expensive servers, hardware, and physical infrastructure. In a cloud-based model, the maintenance burden is outsourced, freeing the firm from upfront expenses.
Organizations across the world are grappling with mass tech layoffs and sharp reductions in their budgets, meaning their need to implement cloud-based test automation is growing. Cloud-based test automation is not only an efficient, cost-saving solution but is also able to lighten the heavy workload faced by many coders and testers. As teams are being asked to achieve more with less and keep up with consumer and economic demand, this benefit is too compelling to ignore.
4. Parallel Testing
Parallel testing enables teams to set up multiple, pre-configured environments that replicate different parameters of applications under test (AUT), which reduces testing time dramatically. Cloud-based test automation makes this easier by effortlessly generating these environments, which QA teams can then power down without retaining customer data.
5. Setup
With no software to be installed and no plugins to be configured, cloud-based test automation offers an easy setup. Onboarding via the cloud is also streamlined – testers simply log in and are ready to start testing immediately.
Once logged in, the cloud-based platform does all the heavy lifting and is able to work both at speed and deliver trustworthy results. This setup is consistently streamlined for anyone with a solid internet connection, and crucially, secure, with dedicated teams ensuring that cloud infrastructure has the latest security updates.
Gain your competitive edge through the cloud
The Covid-19 pandemic demonstrated the importance of business agility and highlighted the role of technology infrastructure in enabling it. Now, savvy firms are taking the opportunity to migrate either all or some of their test automation to the cloud. In doing so, firms are able to boost the scalability and efficiency of their tests and reduce costs. Especially in the current market, many of these benefits are too compelling to ignore.
From cost efficiency and scalability to better team dynamics and faster ROI, testing is clearly here to stay, and test automation has proved itself the champion. As software delivery advances, so too must testing capabilities. Cloud-Based Test Automation will enable testing teams to unlock the next generation of intelligent automation. In doing so, tech teams are empowered with much-needed time-saving resources and can realize the potential of test automation tools at speed, all on the cloud.