Facebook and Twitter are tackling China's attempt to spread disinformation. The social media networks have announced that they're working to remove a vast campaign targeting the events in Hong Kong
Distributed throughout both platforms, the campaign has sought to undermine pro-democracy demonstrators opposing a controversial extradition bill. The bill could see Hong King citizens stand trial outside of their own jurisdiction.
Twitter has suspended close to one thousand accounts originating from within China, which sought to sow political discord and undermine the pro-democracy movement.
The campaign, which violated Twitter's "platform manipulation policies" used fake accounts, coordinated activity and spam to abuse the social network's algorithms.
Twitter announced that the bans occurred due to the accounts' close ties to China's ruling party, rather than the content that they had posted.
In a press-release, Nathaniel Gleicher, Head of Cybersecurity Policy at Facebook, said that they had "removed seven Pages, three Groups and five Facebook accounts involved in coordinated inauthentic behavior as part of a small network that originated in China and focused on Hong Kong."
The pages, groups and accounts together amassed close to 20,000 followers, spreading posts containing imagery likening the pro-democracy protestors to ISIS, claiming that there is little difference between them and the terrorist militant group.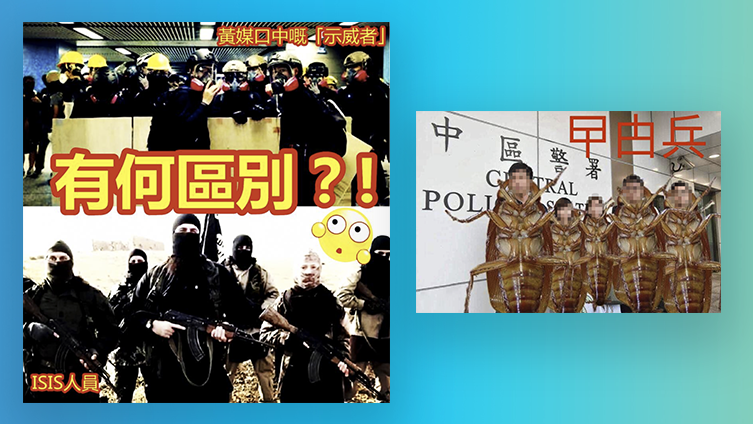 How can Facebook and Twitter stop the spread?
Recently, new details emerged of a plan to integrate blockchain into imagery posted through social networks and news sites, to track legitimacy and mitigate the spread of disinformation and deepfakes.
Popular video hosting site Gifycat is already utilising AI to scan submissions in order to highlight fakes. This approach, while beneficial to some extent, can only work with a huge data set to train on, so Facebook and Twitter, for now, look to employ other methods to combat the problem.
In the West, campaigners and industry commentators have called on Facebook and Twitter to address concerns over the upcoming 2020 US elections. Facebook and Google have been asked to outline a contingency, should a campaign be launched to swing votes.
Gleicher continued by saying: "We're constantly working to detect and stop this type of activity because we don't want our services to be used to manipulate people."