Facebook is creating a virtual world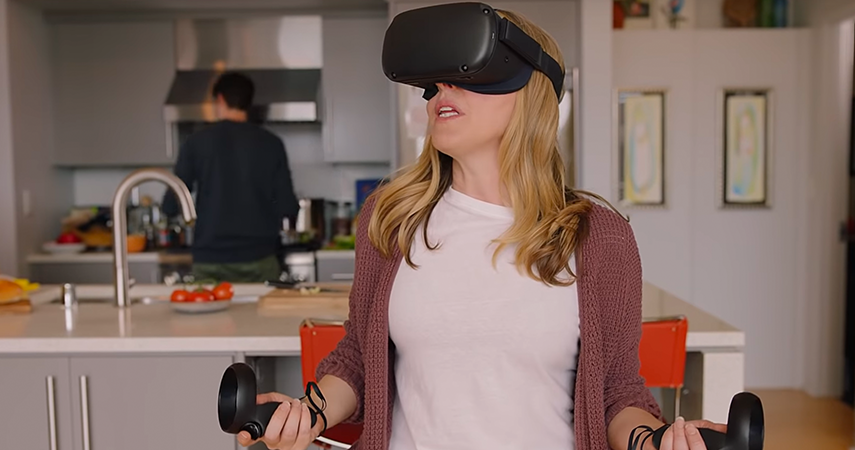 At the Oculus Connect 6 event this September, Facebook and Oculus unveiled Horizon, a new virtual reality world which allows users to immerse themselves in a digital environment
Many of us already exist in a virtual space but we might not know it. Avatars of ourselves increasingly occupy digital worlds as we spend inordinate amounts of time online.

Take, for example, the likes of Instagram and Facebook – digital spheres inhabited by millions of artificially rendered people which are essentially us.
But what if we go beyond reality to a virtual space with total immersion? Not just our name, our photo or our personal information, but our bodies could also be rendered in 3D, and the world around us could be fully interactive. We can move around it as if it were our own reality, communicating with people and connecting with the environment. Maybe we could even fly.
Well, Facebook believes they have the solution.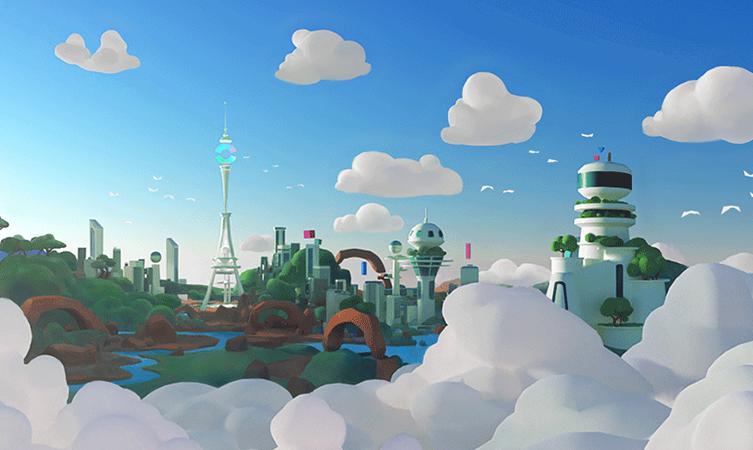 The new social VR world
Horizon, an "ever-expanding" virtual reality world for Oculus Quest and Rift, was announced at the Oculus Connect 6 (OC6) event this month. Marketed as a place to hang out with friends, play games and learn new skills, Facebook and Oculus say that "human curiosity and connection are central" to the experiences within Horizon, and virtual reality technology enables those experiences.
"Before stepping into Horizon for the first time, people will design their own avatars from an array of style and body options to ensure everyone can fully express their individuality," they announced in a blog post. "From there, magic-like portals—called telepods—will transport people from public spaces to new worlds filled with adventure and exploration."
The world is forever evolving. Inhabitants of Horizon will be able to contribute to the universe, building new towns and spaces for others to enjoy.



Horizon isn't the first attempt at creating an expansive and immersive social world. Singularity 6 has recently secured funding for their own world. Their message is also one of inclusivity, acceptance and community, inspired by massively multiplayer online role-playing games (MMORPG) like World of Warcraft and Ultima Online.
In a blog, Andrew Chen, one of Singularity 6's board members, said: "Interactive entertainment has become more mainstream and approachable than ever before, as technology use is no longer for fringe or techy groups – this new generation of 'gamers' is becoming more inclusive of everyone – as immersive, digital experiences will become as accessible and commonplace as the social forums we know and love today."


How will Facebook tackle safety in VR?
Facebook's involvement is sure to raise eyebrows. Their less-than-stellar reputation for safety and security will no doubt factor into Horizon's reputation. Given its track record – an almost unbroken string of controversies since Facebook's formation – the spotlight will be on them.
To allay fears they have announced virtual staff, controlled by humans, who roam the world ready to assist those in need. They said: "Horizon will ensure a welcoming environment through new safety tools and human guides—Horizon Locals—to answer questions and provide assistance, if needed."
Facebook and Oculus both stress the importance of inclusion, diversity and safety for Horizon's citizens. They said: "It's important that we all work to create a place where everyone feels safe and welcome.
They've included three functions to help users establish their own rules regarding interaction with others, enabling them to play with confidence. There is the option to enter a personal space for a time by pressing the "shield" button and players can easily mute, block, or report another player. There is also an option to set boundaries, which are perimeters around the user's avatar to keep others at arm's reach.


The future of virtual worlds
Virtual reality holds great promise. In its early stages, we're seeing immersive worlds rise up from the ground ready to be populated. The only thing standing in the way of wide-scale adoption is the ownership of devices like Oculus Quest and Oculus Rift which are required to log in to games, or rather worlds, like Horizon.
We could one day plug into a fully-realised virtual world, inhabiting it as we do the real world. Sensors could allow us to smell and feel the environment, and maybe even taste it.
VR worlds could potentially return us to tight-knit communities of old; something which feels increasingly lost in an age of mass communication.
Horizon could theoretically allow us to tear down walls of division, break free from isolation and come together again in a digital utopia. Theoretically.