Everything You Need to Know About Learning AWS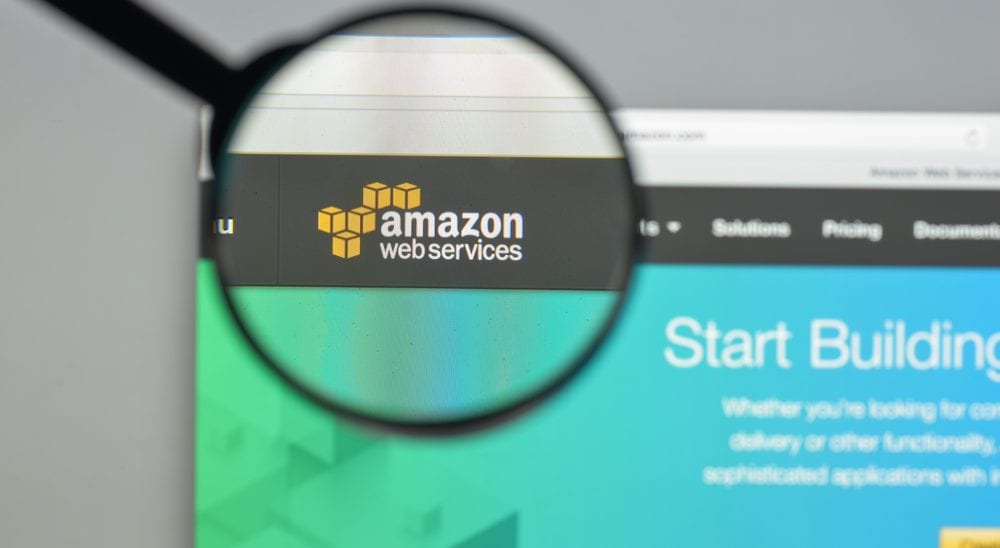 Cloud computing is an increasingly growing section in the information technology landscape, with several major providers offering excellent models. One platform that stands out above the rest is Amazon Web Services (AWS). For this reason, the demand for AWS professionals is high.
From the incredible growth of AWS to choosing the most suitable AWS training for your career goals, read on for everything you need to know about learning AWS.
What is AWS?
---
AWS is a cloud services platform offered by Amazon. By offering computing power, content delivery, storage, and other essential functionalities, AWS is intended to assist companies in scaling and growing.
For example, companies that utilize AWS will be able to host web and application servers in the cloud to facilitate dynamic websites, while also using managed databases to store information. Users can securely store all of the company's files and big data in the cloud to ensure greater accessibility, and they can deliver files promptly through the Content Delivery Network (CDN). Other services include backup and disaster recovery and custom projects in emerging areas such as IoT.
In other words, AWS offers a lot of possibilities to companies looking to incorporate cloud computing into their systems and processes. Organizations that do utilize it tend to quickly reap the benefits of increased efficiency, greater speed, tighter security, and easier scalability, all while lowering their costs.
Furthermore, unlike other options, AWS only requires firms to pay for the services that they use, rather than the entire package. For this reason, it should come as no surprise that the number of active AWS users surpasses 1,000,000. In fact, AWS holds more than a third of the cloud market and has exceeded the mark of being a $10 billion business.
What are the benefits of learning AWS?
---
As more companies around the world start to implement AWS, the demand for employees who are able to perform jobs and tasks related to the software is growing.
By learning AWS, you will be in a better position to get an excellent job. AWS-related jobs include an AWS Cloud Architect, AWS SysOps Administrator, Cloud Developer, Cloud Sales & Purchase Manager, and Cloud DevOps Engineer.
If you are looking for a skillset that will prepare you for the future, then learning AWS is undeniably it. Plus, it provides an avenue for you to develop your professional expertise and raise your salary, as it is proven that an AWS certification leads to a better paycheck.
What is the best way to learn AWS?
---
If you are ready to broaden your professional expertise and ensure that you have the skills necessary to remain in-demand, you are going to want to learn AWS. When it comes to learning strategies, there is no denying that the best way to learn AWS is through an AWS certification course.
In order to obtain an AWS certification, you will be required to commit significant time to study and getting hands-on experience; however, this is what will ensure you have a high-level of knowledge in the topic. Additionally, you will have to be recertified every two years, further guaranteeing that you are always up-to-date with advances in the software.
For this reason, an AWS certification is appreciated throughout industries, as employers know that it takes significant effort and commitment to obtain. Individuals who are successful in their AWS certification courses prove that they are committed to the platform, open to developing their knowledge, and persevering in their studies. All of this is attractive to employers.
Not only will an AWS certification help you get your foot in the door and demonstrate to potential employers that you have the necessary skills, but it will also introduce you to related AWS opportunities that you may not have considered before. Through your AWS certification, you will learn about a variety of roles that are open to you, as well as different niches within the subject.
These certification courses are also a surefire way to expand your professional network and provide you with opportunities to attend meetups, conferences, and professional gatherings.
How do I choose an AWS certification course?
---
Now that you know you want to do an AWS certification course, it is time to select the right one for you. At first, it can feel slightly overwhelming; however, with some self-reflection and consideration about the future, most individuals find that the path quickly becomes a lot clearer.
To start, you want to consider your past experience, professional skills, interests, and career goals. Then, it is crucial to understand the variety of certifications that are available and the fact that they are divided into four different levels – Foundational, Associate, Professional, and Specialty. In many cases, each level has a recommended experience lesson to ensure that you get the most out of the course.
For example, if you are new to AWS and have less than six months of experience, then you are going to want to start with a Foundational Level Certification. At this level, there is only one certification, Cloud Practitioner, which provides a comprehensive overview of AWS but doesn't go in-depth on specific services. This is ideal for individuals who want to work among the cloud but aren't necessarily looking to work in an explicitly related role.
Alternatively, at the Associate Level, the available certifications are Solutions Architect, Developer, and SysOps Administrator, all of which provide a solid conceptual foundation and ensure that you are equipped to work in AWS in a hands-on capacity. This level of certification is essential if you want to make your career out of cloud computing and is the jumping-off point for all the other AWS certifications.
Professional and Specialty certification levels take you deeper into specific roles. At the Professional level, you have the option of Solutions Architect and DevOps Engineer, while the Specialty level includes Advanced Networking, Big Data, Security, and Machine Learning.
Only you will know which certification course is right for you; however, if you are looking to take your career to the next level, expand your professional opportunities, and stay ahead of the curve by looking into signing up for an AWS certification today.