8 YouTube Music Tricks You Don't Want to Ignore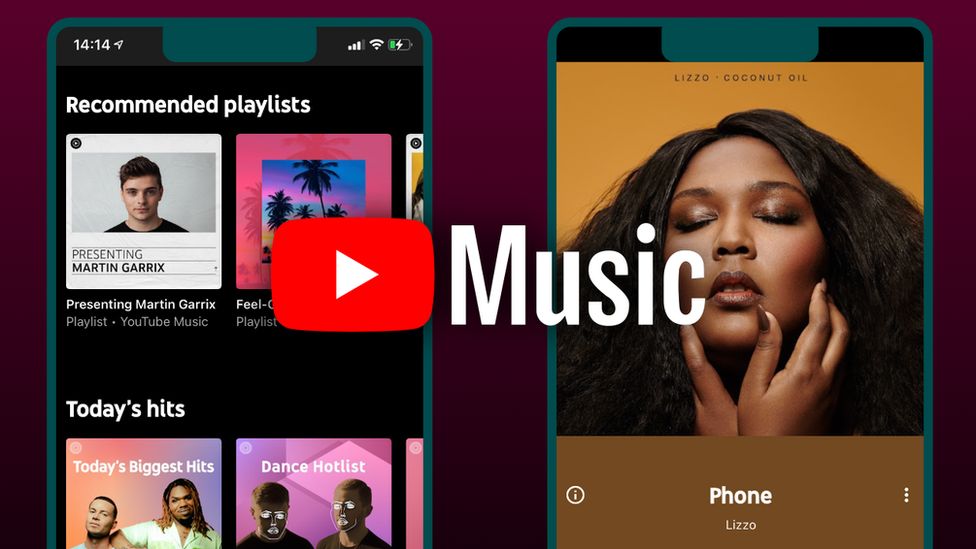 There are lots of music streaming services out there for you to choose from, and Google has decided to up their game and step into the fray with YouTube Music.
Google Play Music was their first attempt at getting a share of the music streaming market, but they quickly noticed that a great many more people searched for music on YouTube than were using their dedicated streaming app. Now they have brought both together and created YouTube Music, which lets you search and stream music from their library as well as music on YouTube channels.
They've also included some excellent shortcuts and features that can make it easier than ever to find the track you are looking for, expand your music tastes by discovering new artists, and put together a playlist quickly and easily. Here are eight YouTube music tricks that you don't want to ignore!
---
1. Type Lyrics to Search for Songs
If there is one thing that Google knows a lot about, it is searching online. Their industry-leading algorithms are incredibly intuitive and can find a song you are looking for just from the lyrics. You can type in any part of a song's verse or catchy chorus, and you should be able to get the right result the first time. This is great for finding a song that is stuck in your head, but you don't know what it is.
---
2. Queue the Music, Quickly and Easily
YouTube Music lets you search while you listen, allowing you to get the next track set up while you enjoy listening to one of your favorites. You can easily add the next track to your playlist, and carry on searching if you like. This makes it really easy to put together a great playlist quickly, so you can get back to work or have a browse at an online store while YouTube music provides you with a soundtrack.
---
3. Wake Up to Your Favorite Song
The YouTube Music app allows you to set an alarm, and have the alarm play a track or playlist. This is a much better way to start the day than the harsh, shrill buzz of your phone's alarm. This can also be used to set reminders to do things, like start cooking for your evening meal. Just set an alarm to an appropriate song, and you'll know when it is time to get started.
---
4. Add Your Own Library of Songs
If you are using YouTube Music on an Android device, you can add music files you have stored on the device to your personal library, letting you fill a playlist with tracks that you own and music available on YouTube. This can be great if you want your phone to be the DJ at a house party, for example, as you can fill your phone with your favorite tracks and add even more from the huge amount available online.
---
5. Download Tracks to Listen Offline
YouTube Music lets you download tracks so you can listen to them later on when you may not have a reliable internet connection. You can also download music from YouTube using apps that will convert the video to an mp3 file that you can keep and use on other devices. Look at Setapp if you want a YouTube to mp3 converter for Mac. This fantastic service offers you a collection of apps for iOS that you can use for all kinds of things, including converting YouTube music videos into mp3s. The apps are always up-to-date, and this all-in-one service means you don't have to spend money on lots of iOS software, you can just use Setapp!
---
6. Feed Your Inner Nerd with Extra Stats
This feature allows you to access extra information about the video you are watching. This handy feature, for stat nerds, can give you technical details about the video quality such as aspect ratio and bitrate, as well as information on the audio quality. This bit of added information will be highly valuable to audiophiles who want to get the highest quality sound from their audio recordings.
---
7. Knowledge is Power!
If you want to receive better recommendations and get more from your YouTube Music experience, then you should give YouTube some more information on your tastes in the Improve Your Recommendations menu in Settings.
Here you can list some of your favorite artists and music genres so YouTube can do a better job of suggesting tracks, and help you to discover new music and artists that have a similar sound to your favorites. Once YouTube knows what you like to hear, you can just press play and let the algorithm surprise you with some gems you didn't know existed.
---
8. Tweak the Audio and Visual Quality Settings
This is a great hack for people who want the best they can get from any service. YouTube often limits or adjusts the quality of the video and audio of the videos hosted on their site to react to the amount of bandwidth available. This can often mean a sudden drop in quality for viewers and listeners.
Go into Settings and choose the audio and video quality options. These are set to Automatic by default and will adjust the quality of your streaming as YouTube sees fit. Switch these to the higher settings, such as 720p for video, for example, to ensure that YouTube only streams you the highest quality audio and video no matter where you are.
Google is doing all that it can to make YouTube Music the first choice of music streamers. By combining their huge library of tracks with all of the music already available on YouTube, they make a compelling argument for people to switch from apps like Spotify and Amazon Music to their service.
With these top tips, you should be able to get a lot more from your YouTube Music experience than the average user or any other music streaming service. Whether you want to wake up to your favorite song or download a new track as an mp3 to listen to later, these tricks have got you covered.
---