In our latest Founder Feature, we're talking to the Founder of Mindset, Hamzah Selim
In 2020, it is estimated that the related symptoms of dementia affect 50 million people worldwide, with approximately 10 million new cases annually.
An NHS doctor by trade, Hamzah founded Mindset Technologies to transform the diagnosis of the causes of dementia, launching an iOS app, Mindset4Dementia, the largest dementia initiative of its kind.
To learn more about this remarkable founder and his cutting edge initiative, read on below.
---
Could you tell us about your company and what you're striving to achieve?
Mindset's mission is to provide accurate, accessible and affordable dementia care at the touch of a button. By integrating artificial intelligence and an intuitive patient-centric design, we aim to enable patients to take ownership of their health whilst also reducing healthcare costs.
Through our first product, Mindset4Dementia, we're launching the world's largest dementia initiative, aimed at gathering data to create the world's largest dementia database to improve dementia research and care. Beyond this, we then plan to take the lessons we've learned from Mindset4Dementia and focus on mental health and woman's health, both areas that consistently are subject to demographic inequality, poor access and underfunding.
By ensuring accurate care for mental health and women's health becomes accessible to all, we aim to bring these fields to the forefront of medicine.
---
What is the core technology driving your start-up's product/service?
Mindset4Dementia takes established neurological tests and brings them to life on your phone as fun, interactive tasks. By harnessing a repertoire of sensors, ranging from Apple's Augmented-reality (ARKit) to TrueDepthAPI, Mindset4Dementia is able to capture a robust, clinically accurate snapshot of the brain's health. The insight is scrutinised by AWS machine-learning, which is structured to recognise symptom patterns and identify risk factors. Crucially though, what's the point in building something highly sophisticated technology that is of little value if it's also not also extremely easy-to-use? That's where Mindset's patient-centric design comes in. Utilising Apple's latest SwiftUI package, we've integrated the warmth of our NHS into an honest, compassionate user-experience. Lastly, in keeping in line with good clinical practice, Mindset makes certain that data is kept confidential, anonymised and GDPR compliant. Ultimately our focus is to deploy an intuitive application in a manner which ensures proper diagnosis, the safety of patients, and security of health above all else.
Tell us about some of the biggest obstacles you've had to overcome?
YCombinator's slogan "Make Something People Want" is a truth and the greatest obstacle in MedTech. Building something medical that works is hard enough, but factoring in a patient's needs, ideas, concerns and ethics adds a lot of complexity to the overall product-journey. In our case, building an app with a strong user interface is especially important when targeting an elderly population who may also have cognitive impairment. While the journey turbulent, we've learned valuable lessons along the way, read more here.
---
What's most exciting about your traction to date?
Mindset4Dementia isn't just the world's largest dementia initiative, it also demonstrates a remarkable concept: given the right platform and motive, humans will come together to help one another. From national media covering the story to users sharing the hashtag to spread the word, we felt truly proud of Britain unifying behind the campaign and giving up their time to help those currently more vulnerable.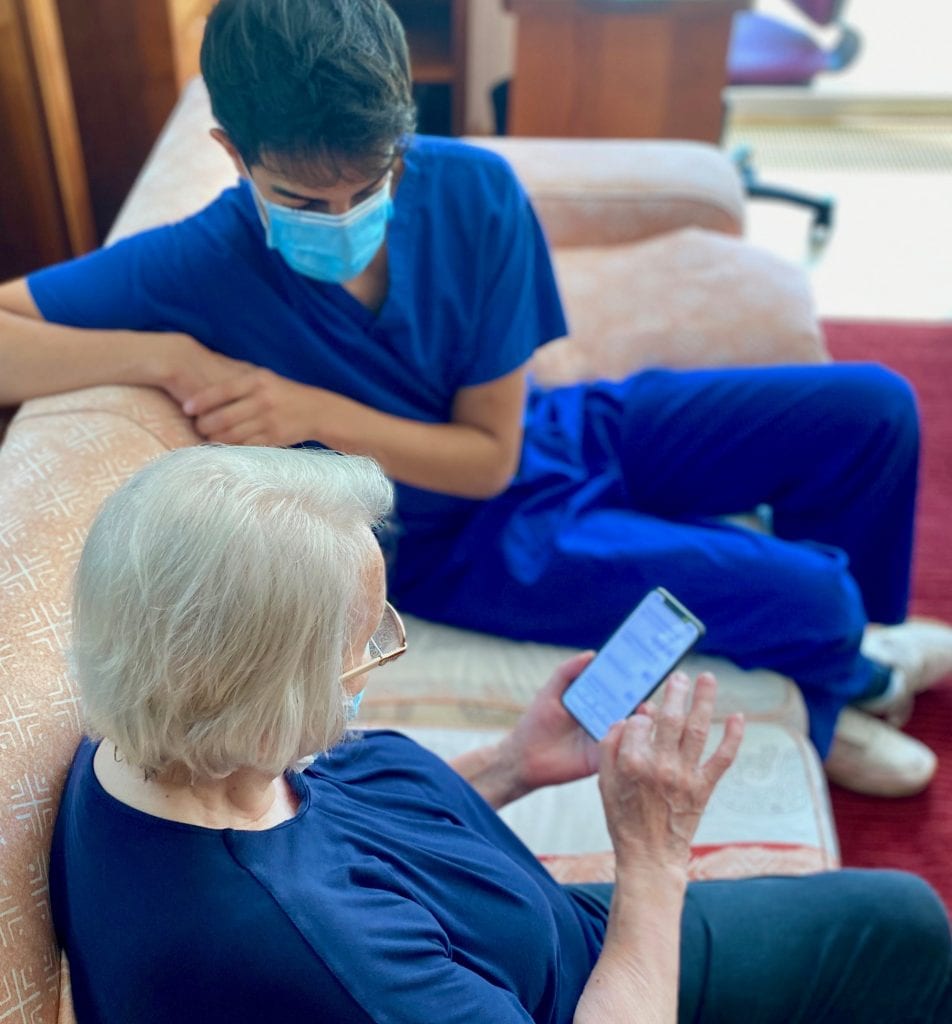 How are you measuring your success? What are your metrics?
Success for us is very simple: does your product make people excited? And will it make a positive difference to people's lives?
The former question can be broken down into these user-feedback metric:
Do you like the design of the app? 4.62 / 5
Do you feel the app is built well? 4.42 / 5
Was your Mindset experience as enjoyable as seeing a doctor? 81.66% said YES!
And the latter question can be broken down into these user-feedback metrics:
Would you want Mindset to be a part of your national healthcare system? 92.95% said YES!
Would you support Mindset in assessing another condition e.g. mental health? 95.46% said YES!
NB: These metrics are based on >1100 responses.
---
How do you manage the duality between driving new business and overseeing daily operations?
I believe, broadly speaking, practising medicine, which is my daily operation, is the study of people's needs and helping them become empowered. Medical app design and production are essentially the same – it's about understanding what your user needs and guiding them to take ownership of their health. Hence, I suppose it's quite easy to manage as I don't see a duality between these two aspects of my life – in fact – they nourish each other and work very synergistically.
---
Can you tell us who your mentors and heroes are, and what impact they've had on you?
Steve Jobs: He showed me that it's a good thing to care about the details of design. Though I recognise he wasn't perfect, I love his appreciation for good design, and his meticulous drive and nature.
Arjen Robben: He perfected one technique – cutting inside on his left foot in football. The ability to hone in on a particular skill, despite the norm being to 'diversify', and score incredible goals, excited me as a young Bayern supporter and this principle of focusing on passion excites me in the start-up world today.
Jasmin & Iman: My little sisters. They're just little heroes on a day-to-day basis in my life.
---
What's one piece of advice you'd give to budding innovators taking the same journey?
"You are braver than you believe, stronger than you seem, and smarter than you think." — Christopher Robin, Winnie the Pooh
---
To learn more about Hamzah and his incredible initiative, visit: www.mindset4dementia.com