Samsara 2019 – An immersive data science day
Samsara 2019 – An immersive data science day
SAMSARA means the cyclical world – in Sanskrit.
Have you ever wondered what is going on in the world of applied data sciences?
How can it benefit you and your organisation ?
It is one thing to hear data is gold but what are the actual steps to benefit ?
Gyana is inviting you to delve into Samsara – the world of data sciences.

It will be a day of talks, advanced data science tools, real applications, exposure to cutting edge techniques and the world's biggest 'data science hackathon' that requires no data science expertise to win!
100 diverse team from organisations as varied as law & order to financial services, consumer goods to business schools- will compete. They will use Gyana on open datasets we shall provide.
The team that finds the most interesting patterns in the data by 4pm will win 1000 GBP and their "nominated charity" will also win 1000 GBP on the same day.
Gyana is empowering the world to unleash their data super powers!
---
Agenda
8:00 Breakfast and Team Formation
9:00 Keynote and introduction by Nigel Morris, CSO Dentsu Aegis, Board Guardian Media
9:30 Hackathon starts
12:30 Lunch served, Mental Wellness Sessions by Isha Foundation
13.30 Hackathon continues
16:00 Presentation Submission, Talk by Barry Carter (KPMG) on what we are looking for in the winning entries
16.20 Mental Wellness, Talk by Isha Foundation
16.30 David Kell (Cofounder Gyana) announces top 10 finalists
17:00 Applied data science – talk by Eoin Condren (U+I Plc), talk by Mick Gregorovic (London Stock Exchange)
17:30 Panel discussion by Jeffrey Ng (CTO at Founders Factory), Irene Lopez De Vallejo(Board IoT), Vishal Shah (U+I Plc) moderated by Ami Kotecha (Amro partners)
18:00 Top 10 announcement and final presentations, Joyeeta Das (CEO Gyana)
18:30 The winners walk
19:00 Networking and drinks
20:30 Close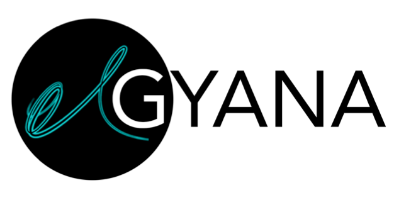 ---
Get tickets