Securing your Business against Ransomware in 2022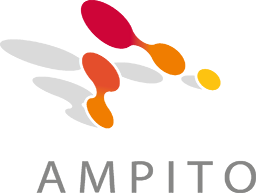 Understanding the impact of an attack, planning and building your defense, and stopping attacks at your endpoints can all be achieved with little understanding with the help of this guide.
Webinar
In the last few years, the increase in both attack volume and sophistication has left marks across every sector. With ransomware attacks on the rise and the ransom amounts going up exponentially, IT staff are under pressure to keep the business safe.
Is ransomware the biggest threat to businesses in 2022?
The ransomware threat landscape is becoming increasingly complex as a result of the shift to remote working. Moreover, it has become one of the most prominent threats to business resilience, and will likely keep growing in the future…
Join us this Thursday 7th April 2022 at 10am as we explore the ransomware landscape and what to expect in 2022, and learn how RedSpam part of the Ampito Group and Rubrik can protect your data and mission-critical applications like Microsoft 365.
Hosted by:
Darryn Brownfield Network analyst at RedSpam part of the Ampito Group and Sean Mulgrew Systems Engineering Manager at Rubrik
Register Now.
Brought to you by Rubrik