Edtech: tackling educational inequality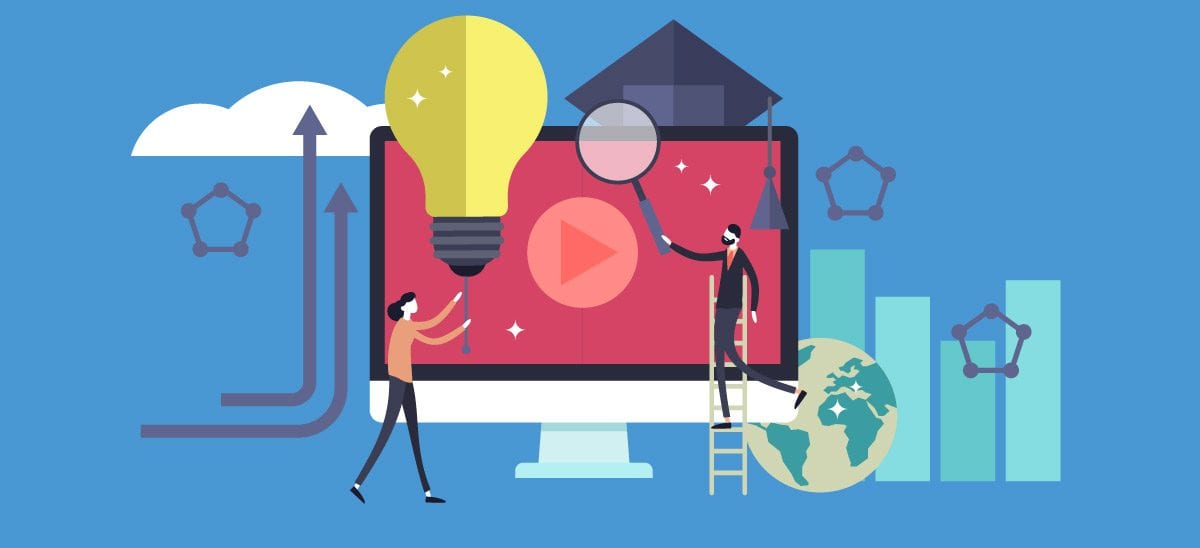 Happy International Children's Day! Today's tech has the power to answer the age-old problem of educational inequality and ignite the inner genius in every child, says futurist and social entrepreneur Roger James Hamilton.
Educational technology has totally revolutionised how knowledge is imparted. Recently in the spotlight because of the coronavirus lockdowns and school closures, edtech grew from being viewed as additional to traditional education systems to becoming a viable, possibly superior, alternative. Not least, one that offers increased scope for tackling educational inequality and inspiring a generation of lifelong learners worldwide.
The edtech boom accelerated by the global pandemic is just the start of a huge shift in the ways we view education and work. The necessity for a truly 21st-century learning system that reflects the needs of society and the economy is, in fact, long overdue. Many edtech companies offer solutions to some of the critical issues that have troubled economies globally for the past decade or more—namely, skills gaps, unemployment and social inequality.
These global issues are highlighted in the United Nations 2030 Agenda for Sustainable Development, which has 17 Sustainable Development Goals (SDGs) at its core. These SDGs include reducing inequalities and ensuring inclusive and equitable quality education and promoting lifelong learning opportunities for all.
Educational inequality is an age-old problem that today's tech has the power to answer. Firstly, purely from a geographical perspective, edtech can offer increased inclusivity. We can move from a system where learning is restricted to those with access to school buildings to one in which everyone can gain access to quality teaching, regardless of where they live.
Progressive universities, such as Cambridge and Harvard, are providing online education at lower cost with a global reach. Another example is Coursera and EdX, which are offering degree-level online courses in partnership with universities including the University of London, at a fraction of the cost of an in-person degree.
Learning can become more globalised, affordable and easily accessible through online delivery. Traditional schools are now competing with international online education providers. An entirely new breed of edtech institutions has emerged, with BYJU in India, Yuanfudao and Zuoyebang in China all now worth over US$10bn each with millions of students attending online classes daily.
Online learning can also help to support diversity and inclusion. For many young students, the traditional education experience – operating in the hallowed halls of institutional buildings as a 'one size fits all' model – can be disengaging and irrelevant. Edtech offers opportunities to shift to a model that is personalised and unbiased. This helps to cultivate the unique talents in every student, encouraging the next generation of innovators and changemakers, regardless of their background, gender, ethnicity, or nationality.
Edtech platforms built with artificial intelligence (AI) at their heart can customise the individual's educational journey and identify the best learning pathway for the user to reach their goals. Driven by powerful algorithms these app-based platforms can match courses with skillsets and actively learn from the performance and learning style of the user. Personalised recommendations that range from who to connect and collaborate with, how to upskill, where to go and what to do, all help create a compelling and engaging platform – not only for youngsters but also lifelong learners seeking to remain relevant in today's competitive business environment.
From early-learning education to primary and secondary school and on to colleges and beyond, a personalised and up-to-date learning path that is unique to each student's needs is a huge advantage to individuals, businesses and economies alike.
The classroom in the cloud enables users to log in from anywhere in the world, creating a truly flexible solution, that even busy professionals can dip into, fitting their learning around other commitments. What's more, through digital devices, learners have access to the latest textbooks, videos, experts and educational materials, rather than having to make do with out-of-date physical resources.
The global job market urgently needs a more relevant curriculum to prepare both young students and working adults for an increasingly digital future. This was highlighted in the 2020 World Economic Forum 'Schools of the Future' report*, which states that education systems have become increasingly disconnected from the realities of global economies and societies due to rapid advancements in technology and globalisation. The report calls for education systems to deliver an increased focus on improving skills in global citizenship, creativity, technology, collaboration; as well as accessible, personalised, and lifelong learning. Edtech can deliver on all accounts.
There is a myriad of advantages to acquiring new skills via digital learning, which offers a more flexible learning environment for school age students and adult upskillers alike. From online platforms we can begin to see virtual networks being built, where tasks, progress, coursework and achievements can be tracked. Through this virtual world, learning can be made more engaging with many platforms using gamification parallels to track progress and goals, fully immersing the user and actively encouraging them to reach their targets.
Yes, IT infrastructure needs to be addressed, but edtech's role in keeping up with the pace of technological, economic and societal change to equip future generations with the skills needed to create a more inclusive, egalitarian future should not be underestimated.
READ MORE:
Education is crucial for economic development and improving lives – innovations in edtech are a force for good. As Nelson Mandela said, "Education is the most powerful weapon which you can use to change the world."
* https://www.weforum.org/reports/schools-of-the-future-defining-new-models-of-education-for-the-fourth-industrial-revolution
For more news from Top Business Tech, don't forget to subscribe to our daily bulletin!