2020, The year sports stopped and innovation thrived.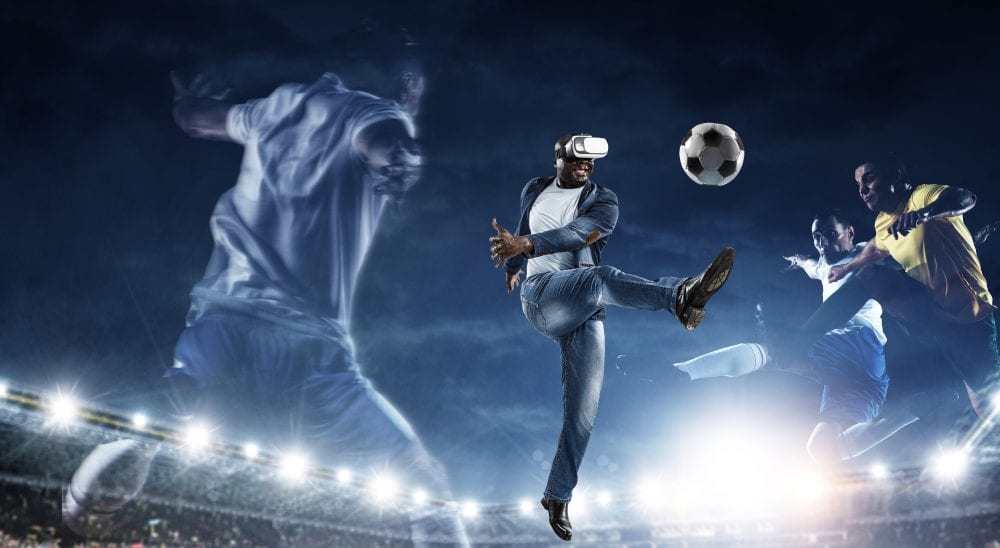 2020 will be remembered for many things, but for sports fans it will be for the year that sports 'stopped'. For much of last year, sports events were suspended or played behind closed doors, the pandemic denying the gathering of crowds and the shared experience matches offer.
While this has been far from ideal for fans, prompting a scramble among broadcasters and promoters to keep revenue streams flowing, it's also thrown up some interesting new innovations. These may define the future of sport and ultimately lead to exciting new opportunities for viewers and for brands.
A lot inevitably pivots around the augmentation of live sport coverage, including online access, in increasingly creative ways that also encourage that crucial element of sport — community. Denied the ability to watch their teams in real life, fans will likely embrace this new era of virtual engagement as brands and rights' holders concentrate on raising the bar for content, through tools such as watch parties and second screen platforms. Putting sports fans in the action and pushing to find ways to dismantle the 'fourth wall' of the screen is a challenge – but one, I feel, will naturally accelerate innovation.
Exciting emerging technology such as extended reality is already pushing the boundaries of possibilities, moving us as viewers toward ever more immersive experiences at home and in venues. Watch a game of football and in time you will no longer just see the play in real time, but experience in-game performance facts and figures and even holographic augmented reality characters.
Within the content on offer, I also predict we'll start seeing more raw and unscripted behind-the-scenes footage of players, bringing personal connection to broadcasts. Documentaries such as Amazon's The Test on the Australian cricket team and Netflix's Drive to Survive on Formula One have already broken boundaries in this category. These reportage-feel insights may become a crucial part of showcasing players' brands, as athletes emerge as media platforms in their own right. Social media is driving personality-led brand power. This, in turn, has allowed ambitious and forward-thinking sports stars to branch out into different business areas, from fashion to gaming, with strategic partnerships and as entrepreneurs. In a year where sport and social justice have walked hand-in-hand, the power of athletes to amplify important conversations has come to the fore, offering a new range of partnership and collaborative opportunities. It's only natural that both these shifts should find synergy in the new online world of sport and in the content produced for its broadcast.
It's not just traditional live sports that are getting a digital makeover in the wake of the coronavirus. E-sports are on the fast track too, through the emergence of virtual tournaments and simulated sports, the latter, according to research by PwC, predicted to have the strongest growth potential of any sport.
Ultimately, we are having to enlarge our perception of what sport is – and how we play and consume it. While these online hybrids might not be able to replicate the sheer visceral excitement of playing or supporting a real-life experience, they still have great potential for providing active and rich experiences. For Millennials and Gen Z in particular, as digital natives who are ultimately the most like to see a 'game as a game', whether played on pixels or pitches.
---