Scaleup Spotlight: How Scandit blends physical and digital worlds

As we continue our Scaleup Spotlight series, Samuel Mueller, CEO, Scandit explores the importance of tech addressing human needs if it is to take off, its work with NHS Digital and how the pandemic has kept Scandit busy.
Hi Samuel. Could you tell us a little bit more about Scandit?
In 2009, I co-founded Scandit in Switzerland with Christian Floerkemeier and Christof Roduner. Headquartered in Zurich, we also have offices in London, Boston, Tokyo, Tampere and Warsaw with over 300 employees globally.
Scandit enables new ways of engaging with consumers and employees by blending physical and digital worlds. We develop mobile computer vision software and augmented reality (AR) solutions for enterprises and consumers predominately for the retail, transport and logistics, healthcare and manufacturing verticals. Our customers include the likes of Levi's Strauss, 7-Eleven, DHL, NHS England, GE Healthcare and more.
Scandit is a unique machine learning-based mobile computer vision platform combining leading-edge barcode scanning, text recognition (OCR), object recognition and augmented reality for use on any camera-equipped smart device, from smartphones to drones, wearables and robots. Tens of billions of interactions between humans and physical objects are enabled across more than 100 million active mobile devices each year using Scandit technology.

How do you differentiate yourselves in the market?
Organisations in all types of industries benefit from the improved workflow efficiencies delivered by Scandit. Our smart scanning software takes time and cost out of operations while empowering employees, and improving customer engagement and satisfaction.      
In verticals such as retail and transport and logistics, Scandit enables companies to move towards different operating models such as BYOD (bring your own device) and COPE (corporate owned, personally enabled) and move away from cumbersome handheld devices. This allows the workforce to be more efficient, scalable and flexible without compromising quality.
Retailers are empowered to create a frictionless buying journey for their customers across all channels and touchpoints. Scandit transforms the customer experience by bridging the ecommerce world and physical stores. Consumers can benefit from personalised offers, delivery at home options, allergy information and more from the familiarity of their own smartphone when browsing in-store.
From a technology perspective, we offer enterprise-grade computer vision software which is unmatched in terms of speed, accuracy and ability to scan in any condition. Compared to traditional hardware scanners, we offer improved efficiency, flexibility and capabilities that go beyond single barcode scanning such as batch, ID, high-volume scanning, mobile image recognition and AR capabilities. Our solution is typically one third of the total cost of ownership (TCO) of a handheld scanner. All our customers benefit from enterprise level support offering technical guidance and best practice advice throughout their journey with us.

What was your most recent milestone?
Our most notable recent milestone was our 2020 funding round. Scandit raised US$80mn in Series C funding during the height of the pandemic, taking the total raised to $123mn. 
This investment is being used to support continued R&D to develop new ways enterprises can transform their core business processes using mobile computer vision and AR. In addition, we plan to accelerate growth in regions such as APAC and LATAM, while expanding our existing footprint in Europe and North America.
The need for social distancing due to COVID-19 has accelerated demand for mobile computer vision on personal smart devices, as companies seek to create a safer contactless environment for their employees and customers. This funding makes it possible for Scandit to help enterprises quickly adapt to the new demand for 'contactless business.'

How has your company adapted to the outbreak of COVID-19?
COVID-19 has spotlighted the need for rapid digital transformation in these uncertain times and the crucial role of blending the physical and digital to adapt to changing demands.
Scandit's technology is playing a crucial role in helping businesses during the pandemic. For example, we have partnered with NHS Digital to help digitise the COVID-19 testing process for all home-testing kits, school and mobile and fixed sites to ensure all tests and traced quickly and easily.
COVID-19 has accelerated demand for mobile computer vision on smart devices in a variety of sectors. Retailers and Last Mile companies are discovering that they can scale up faster to meet the soaring demand for Click and Collect, BOPIS (buy online, pick up in store) and the millions of extra home deliveries by providing employees with scanning apps on BYOD or COPE smart devices. Similarly, we have supported many of our retail customers – especially in the grocery segment – to implement Scan & Go solutions in an environment where contactless shopping is now the preference. We continue to help our customers ramp up these services rapidly.

How do you see the industry changing in a post-COVID-19 world?
Post-COVID, many industries will continue to embrace contactless solutions to instil confidence in their workforce and customers and ensure they are prepared for whatever comes next.  Likely, the retail sector will never be the same again. Buying habits and customer expectations have changed. The shift to online has provided consumers ease and convenience, and retailers will be keen to replicate this in stores for a true omnichannel experience. Nothing forces change like a crisis. COVID-19 has shone a spotlight on the need for digital transformation across all industries.
About Samuel Mueller
Cofounder and CEO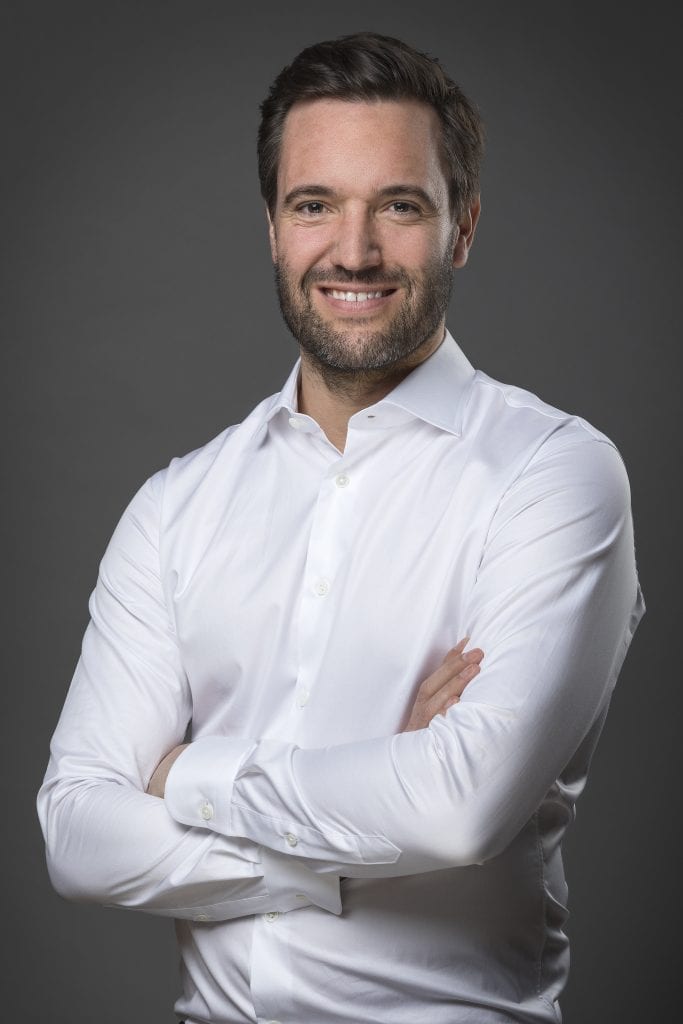 CEO and co-founder of Scandit, Samuel was previously a management consultant and project leader for multinational companies such as Swiss Airlines, Swiss Re and IBM, and a corporate researcher at the renowned IBM Zurich Research Lab. While at IBM, he was awarded an IBM Research Division Award and three IBM Invention Achievement Awards. He has authored numerous patent applications and has published his research results in leading conferences and journals. As a thought leader in mobile computer vision for the business, he is regularly invited to speak at business and industry conferences worldwide.
For more news from Top Business Tech, don't forget to subscribe to our daily bulletin!