How healthcare CIOs can more easily innovate through interoperability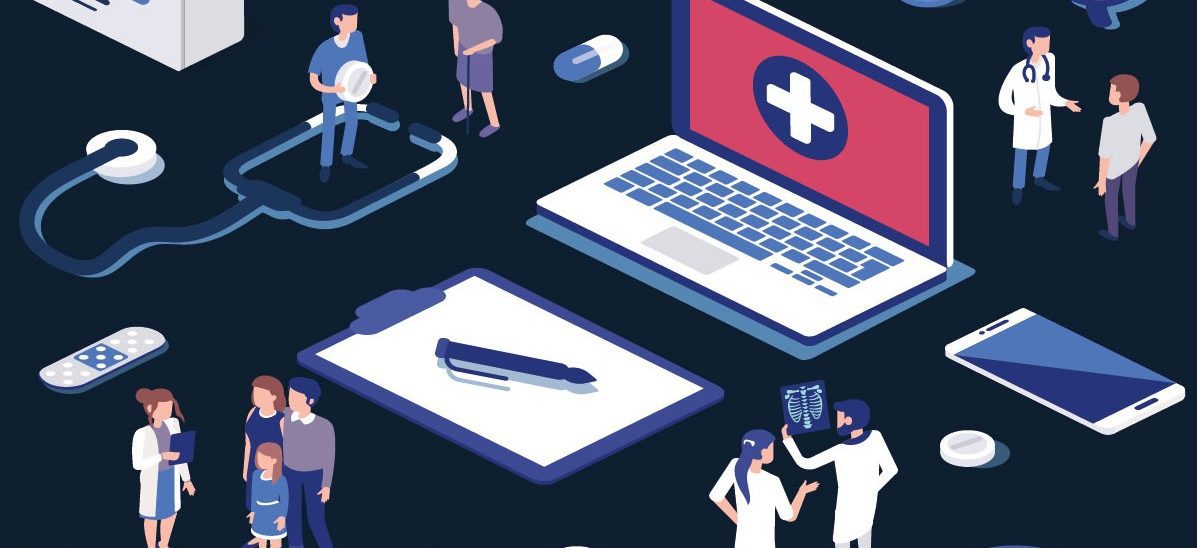 Ricardo Diniz, Vice President and General Manager, UK, Spain and France, WSO2, looks at innovation in the healthcare industry, its acceleration in the last year, and how CIOs can gain more opportunities to innovate moving forward.
The term 'interoperability' has been bandied around in the healthcare sector for several years now, yet there is still some way to go before the perfect health data exchange can be delivered. This is partly down to the fact that there are many regulations, complex standards, and communities around interoperability and, while all of these support the implementation of much-improved healthcare solutions, they are demanding to meet.
Given the number of regulations and deadlines imposed for meeting these mandates, achieving and maintaining compliance is a challenge for most healthcare organisations. Yet these mandates do help to accelerate the process of establishing secure, efficient, and universal healthcare data exchange; benefiting everyone involved in the healthcare ecosystem.  Additionally, today, continuous research, innovation and testing are paving the way to a more advanced healthcare system, which will continue to evolve over time. Undoubtedly, a better interoperable environment encourages innovation and eliminates some of the barriers to rapid development.
Put simply, an improved healthcare network with better interoperable features delivers:
Secure health data exchange.
Efficient and hassle-free healthcare for patients with better care coordination.
Universal protocols for collaborating on projects, sharing knowledge, research and development.
A better and more competitive pool of IT healthcare applications can be developed and utilised.
The impact of the pandemic
The pandemic has certainly accelerated demand for interoperability, highlighting the need for a healthcare network with better control and far superior integration capabilities.  Additionally, COVID-19 has drawn attention to how innovation is a critical factor in sustaining the viability of healthcare services and many organisations are focusing on improving health services, utilising technology.  For example, remote monitoring systems, telehealth platforms, wearable devices, mobile applications, are just some of the products that have been launched into the marketplace in the last 12 months.
Let's look more closely at virtual healthcare, which today includes many digitalised services so that both patients and healthcare workers can engage remotely. This includes video and audio calls between patients and doctors to monitor patient vital signs. The pandemic has accelerated the rapid adaptation of virtual care with all the restrictions around travelling and stay at home orders. Thanks to interoperability, all the stakeholders of a healthcare network can share data between themselves, in real-time. Integrating information technology with healthcare creates convenience around those day-to-day tasks.
AI and ML: the next leap in technology
Artificial intelligence (AI) coupled with machine learning (ML) has the potential to enable the next big leap in the way we use technology in healthcare.  Both these technologies help healthcare providers to process massive amounts of data. Optimising and processing big data for use in healthcare can save billions of pounds, while accelerating research projects and providing better insights for decision-making. For example, AI and ML can be used to identify diseases and pandemic situations by processing and analysing vast quantities of data.
There are many stakeholders involved in a healthcare network, for example, the health service relies on the joint effort of providers, pharmaceutical firms, governments, vendors and developers to serve patients, and the support and collaboration of all the stakeholders involved is required to deliver innovative products. Good communication channels between these groups are a massive advantage for developers because they reduce the burden of identifying exact requirements, complex rules and regulations, and most importantly, suggestions and ideas on new solutions from many different perspectives, which all add value to the end product.
Better together
Many of the groups involved in healthcare allocate a substantial amount of money for research and development annually, which delivers a major pathway to innovation. However, these projects can take years to deliver the findings and be implemented in a real-world production environment.  Therefore, rather than researching independently, a joint effort will deliver more value in terms of time, money, and results. A joint effort provides more expert knowledge on every aspect of healthcare including clinical practices, associated policies, and IT. In simple terms, interoperability is the key to this much-needed research and innovation process.
Furthermore, according to the Agency for Healthcare Research and Quality (AHRQ), care coordination is defined as "the deliberate organisation of patient care activities between two or more participants (including the patient) involved in a patient's care to facilitate the appropriate delivery of health care services". Practising coordinated care provides multiple benefits to both patients and healthcare service providers. It encourages sharing expert knowledge on diseases and treatments, enabling the effective provision of care, and the sharing of resources between hospitals.
The effectiveness of the coordination process depends on the systems or platforms used by the healthcare staff. An advanced system with superior administrative and security features, integrated with systems in other medical centres, would be ideal for this purpose. Again, improved interoperability leads to the creation of an improved care coordination framework.
Why a single platform is important
However, the lack of a single platform to learn or collaborate on ideas is a definite drawback for innovation. Regardless of whether you are a health service provider, developer, or vendor, there are hundreds of aspects to keep track of to remain up-to-date. For an IT health solution provider, there are many rules and regulations and data standards that require compliance and balancing these with the need to provide a competitive innovative solution that satisfies all the stakeholders is tricky.  More so, because the information regarding all the policies and standards is scattered in different platforms and websites; this makes it harder to cascade data into one product. A single up-to-date platform containing all the required information on healthcare interoperability is, therefore, a haven for everyone involved.
READ MORE:
Showcasing interoperability through these use cases demonstrates how it plays a critical role across all stakeholders involved in the delivery of health services and solutions, paving the way for better results through collaborative efforts. This opens up opportunities for innovation in ways that we haven't even considered yet, creating research and solutions for all kinds of different communities, different cultures and societies within one standardised framework.  The spotlight has certainly been on the healthcare sector in the past 12 months and interoperability across health systems is absolutely key to innovation both now and in the future.
For more news from Top Business Tech, don't forget to subscribe to our daily bulletin!