The need for reliable Tech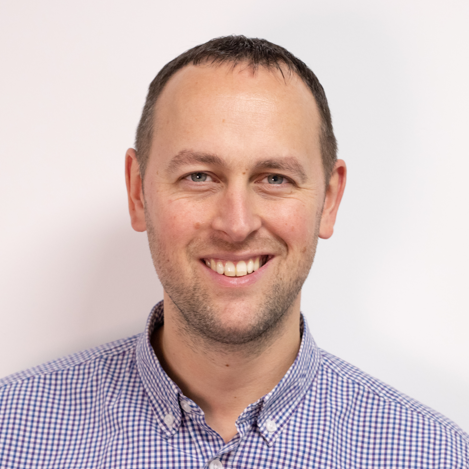 by Jon Seal, Managing Director of technologywithin
A year of remote working, on and off home schooling and Zoom socialising has shown us just how invaluable it is to have strong connectivity and access to reliable tech.  For workers in particular, this isn't set to change post-COVID, with regular use of communication and collaboration tools now a standard for businesses.
This has real implications for the commercial real estate sector. Many landlords are facing the prospect of urgently upgrading the digital infrastructure of their buildings. As a result, offers of free fibre installation are seeming increasingly attractive. In fact, with 82% of people believing that digitally unconnected spaces will soon be obsolete and property owners facing pressure to adapt, such opportunities are almost too good to resist.
However, these promises come with risks. Hidden costs often abound, and the temptation is to overlook considerations of long-term quality and control. The thrill of 'free' can nudge focus away from ROIs, which is particularly dangerous in the current context of COVID-19. That which is free will inevitably cost you in the long run and property owners and office operators should beware the temptations of the "free fibre" myth.
"Free" can come at a price
We all recognise how enticing free products can be. Whether it's complimentary Wi-Fi in a cafe or a 'three-for-two' offer at the supermarket, it's often hard to walk by without succumbing to temptation.
However, free things usually hold hidden costs – and you don't have to delve too deep to find them. The cost of overheads and Wi-Fi in the café, for instance, are covered by the inflated price of my cappuccino, whilst discount offers often encourage you to buy a more expensive product to have the excitement of getting the cheaper one for free. Most importantly, when something is free there is little guarantee of high standards.
The critical risk at the heart of this is that often we are willing to forgo quality and control for the short-term benefit of economising. Indeed, a survey by Deloitte found that CRE companies are planning to reduce costs by 20% on average over the next year or more.[1] Given the economic turbulence of 2020 and the increasing expectations of consumers for free perks across all industries, the promise of hassle-free connectivity is incredibly tempting for landlords.
But whilst the hidden costs of your 'free' coffee probably won't have ramifications in a year, when providing connectivity in commercial real estate they can mean huge issues. Both landlords and tenants can be left paying for insufficient quality. Crucially, they often can't do anything quickly to address it.
Loss of control
Free-to-landlord Internet services seem incredibly appealing on the surface. On their return to the office, modern businesses will require immediate access to exceptional connectivity, streamlined communications software and secure online databases.
It would be easy to use free fibre as a way to respond to this demand, as well as to attract new tenants to mitigate financial stresses of the pandemic. After all, estimates from Cushman & Wakefield suggest that European office occupancy will not return to pre-pandemic levels until 2022, and remote working is set to increase as 61% of desk-based workers want to work from home more post-COVID.
However, landlords looking to cut costs should note that free-to-landlord services can mean a complete loss of control over internet quality, capacity and speed. As a result, landlords could lose a vital part of their ability to run their building effectively, particularly given the absolute necessity that is afforded to Wi-Fi these days. Without being able to respond to the needs of tenants, revenue streams are immediately at risk.
In the first instance, it will be the tenants who feel the cost of free internet installation. Inferior service will lead to increased pressure on landlords as well as a high tenant turnover – and buildings with sub-standard Wi-Fi have little viable attraction to new companies. Combined with the overhead costs from the long-term commitment of free installation, and suddenly what was once complimentary now has the potential to be hugely damaging.
The key differentiator
The rising demand for robust CRE connectivity will be a critical factor for tenants not only in offices themselves, but as a tool to securely and reliably connect more disparate and footloose teams. Many businesses are looking to adopt flexible working in the long-term; a recent PwC survey of 669 CEOs, for example, found that 78% agree the shift towards remote collaboration is enduring.[1] The ability to provide first-rate connectivity will be a real differentiator for landlords, ensuring that they can snap up tenants even as perceptions of workspaces continue to shift.
To reduce the allure around the messaging of "free fibre", it's essential that landlords recognise the potential costs that are hidden by their promise and maintain their long-term focus. Investing a little in the first instance will go a long away in protecting landlords against risk. They will reap the rewards of having a technologically capable building whilst maintaining control over the quality and capacity of their digital infrastructure.
Most importantly, committing to this investment will save significant stresses in the future – a real bonus whilst the pandemic leaves many elements of our lives uncertain. Tenants will benefit from an office that is suitably equipped to match their rental fees, and landlords can rest easy knowing that they won't have to spend time and money correcting their internet supply. This reassurance of future-proofed assets far outweighs the fleeting thrill of anything that is 'free'.
---
[1] https://www2.deloitte.com/us/en/insights/industry/financial-services/commercial-real-estate-outlook.html/#operations-the-key-to-enhancing
[2] https://www.pwc.com/gx/en/ceo-agenda/ceo-panel-survey-emerge-stronger.pdf