At Google's event tomorrow, we can expect to see the launch of the Pixel 6 and the Pixel 6 Pro.
The Google Event tomorrow will launch the return of the Pixel line to flagship status following a year out last year. We can expect to see the two key products are the Pixel 6 and the Pixel 6 Pro.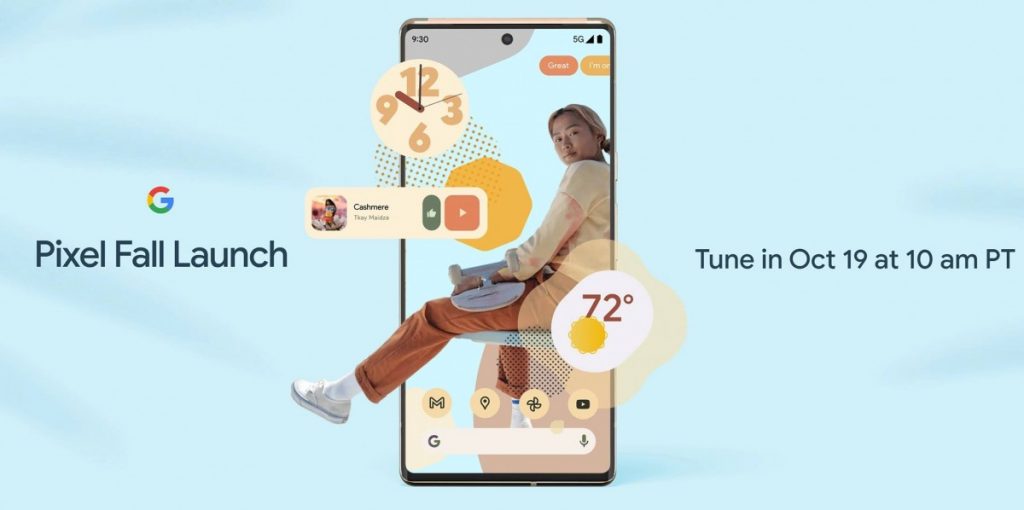 The Pixel 6
The base Pixel 6 and the bigger Pixel 6 Pro will mark Google's return to high-end phones. Both of these models will have premium glass designs. In addition, the latest Pixel model will contain the Tensor chip. Though not confirmed, we expect that the Pixel 6 will have new capabilities to compete with the iPhone 13 and Galaxy S21. It is expected that the standard Pixel 6 will have a 6.4-inch flat90Hz screen, a 50-megapixel main camera and a 12MP ultra-wide shooter.
The Pixel 6 Pro will have a third camera, while the standard Piel 6 will not. However, Google has improved both models' cameras with superior low-light performance, allowing 150% more light than previous models.
Tensor Chip
Google co-developed the Tensor chip with Samsung. Google has supposedly based the chip on the unreleased Exynos 9855, a 5nm chip with the performance capabilities of the Exynos 2100 inside the Galaxy S21 series. The tech giant has said that the Tensor microchip has 80% better performance than the Pixel 5, and will power several impressive new AI-driven camera capabilities. One of these new features includes a tool to remove "photobombers" and a motion mode, which will allow for creating focus in blurry action moves. Though these are commonplace concepts in Samsung and Huawei devices, this is the first time Google will deploy them with its products. Google has yet to reveal the full details of its first custom microchip, but as we understand, it is meant to be far more optimized for multitasking on devices than other chips.
Pricing
Pricing According to leaked Target listings, the Google Pixel 6 and Pixel 6 Pro will cost US$599 and $898 in the US. This is significantly cheaper than the other smartphones debuting in 2021.
READ MORE:
That's all, folks
If Google follows the trend of the other tech giant events this year, this will likely be all they release tomorrow. Both Samsung and Apple have had a combination of announcements and leaks which have revealed the new releases in their entirety, so we do not expect Google to be any different.
For more news from Top Business Tech, don't forget to subscribe to our daily bulletin!