SolarWinds' Annual IT Pro Day Awards: nominations now open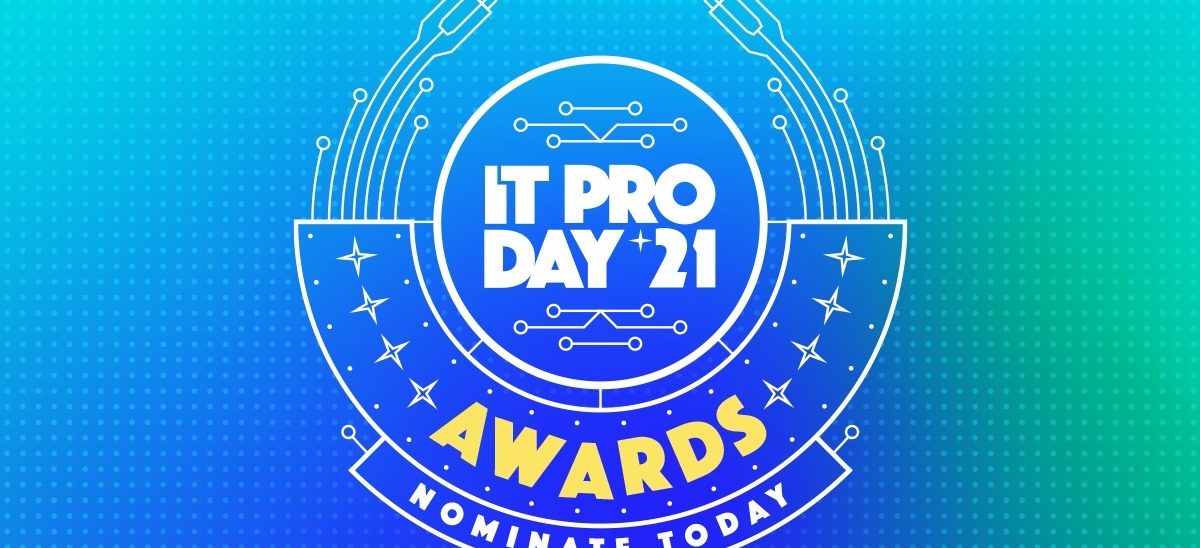 SolarWinds has announced its global call for entries for its second annual IT Pro Day Awards Program.
Few will dispute that this year has placed a historic amount of pressure on the IT Leaders, who have had to implement remote work strategies, accelerate cloud migration, and face an unprecedented increase in cyberattacks. With this in mind, it is more important than ever that those IT leaders are recognised. Therefore, Solarwinds has launched nominations for its second IT Pro Day Awards program to celebrate these individuals. SolarWinds will announce the winners during IT Professionals Day on 21st September.
"IT Pro Day will always be about celebrating the unsung heroes of IT. After more than a year of being front and centre and playing a pivotal role in some of the biggest shifts for businesses around the world, this year our award program is designed to honour those individuals who say 'Bring IT on' as they continue to take on whatever is thrown their way," said Chrystal Taylor, Head Geek™ at SolarWinds. "The SolarWinds IT Pro Day Awards program, now in its second year, is an opportunity to recognise the knowledge, expertise, and creativity that tech pros exhibit every day to tackle the hurdles they face and thank them for their hard work as they continue to support businesses through digital transformation."
Who can I nominate?
System administrators, network engineers, database administrators, information security professionals, developers, MSPs IT support techs. SolarWinds also encourages leaders to nominate fellow peers in the industry.
The categories
Rookie of the year
As the title suggests, this category recognises those who are early to their career in IT. This individual may have spent the last year developing new skills, contributing to a challenging project's success, or generating quantifiable results for their organisation.
Rockstar of the Year
This category recognises IT professionals or teams that have succeeded with limited resources or gone above and beyond to deliver tangible results to the organisation. This success could be achieved via leadership on a project or giving free time to support the strained workforce.
IT Mentor of the Year:
The IT Mentor of the year recognises a more senior individual who has supported others with their experience. This individual fosters growth and development consistently through technology.
Trailblazer of the year
This award recognises an IT leader or team who has expanded its capabilities by implementing new technology. This is for individuals or teams who have conceptualised data-driven operations and implemented unprecedented strategies to the organisation with measurable outcomes.
Judging Panel
Winners will be selected by the SolarWinds Head Geeks:
Leon Adato
Liz Beavers
Sascha Giese
Kevin Kline
Thomas LaRock
Chrystal Taylor
Submission
To nominate a technology professional for the IT Pro Day Awards 2021, you can complete and submit entries in the online form by 11:59 p.m. CT on 31st August 2021. Winners will be notified in early September and celebrated as part of IT Pro Day on 21st September 2021.
READ MORE:
About SolarWinds
It continuously engages with technology professionals such as IT service and operations professionals, DevOps and SecOps professionals, and Database Administrators (DBAs), to understand the challenges they face in maintaining high-performing and highly available IT infrastructures and applications and environments. In places like its THWACK community, the insights it gains from them allow it to address customers' needs now and in the future. 
For more news from Top Business Tech, don't forget to subscribe to our daily bulletin!