Vodafone UK and Ericsson have teamed up to deploy cloud-native dual-mode 5G Core and bring the full promise of 5G services and future innovation to both consumer and business users.
Vodafone is partnering with Ericsson to deploy a new cloud-native dual-mode core for its 5G Standalone network in the UK, an important stepping stone Vodafone 5G evolution strategy.
The deployment of a dual-mode core, also known as Single Packet Core, will enable 5G Standalone, 5G non-Standalone and 4G technology. The new agreement, which sets out a five-year technology roadmap and builds on an already successful and long-standing relationship, includes Packet Core and signalling network functions and makes Ericsson a key end-to-end 5G network partner for Vodafone in the UK. Vodafone and Ericsson have already delivered an award-winning 5G network in London together and connected other towns and cities across the UK.
Ericsson's cloud-native 5G Core deployment is a critical milestone for Vodafone to deliver 5G Standalone connectivity services across the UK. Vodafone first deployed 5G Standalone on Ericsson technology at the campus of Coventry University in July 2020. 5G Standalone will power high-end next-generation use cases and support applications requiring the fastest connectivity, highest data rates and most minimal latency demands, as well as network slicing capabilities. Smartphones with support for 5G Standalone are expected to be launched later this year, and Vodafone will be in a unique place to support future capabilities.
"Ericsson has been one of our most trusted and successful partners for many years, and we are thrilled to be taking this critical step forward together. With this new core delivery, the foundations are being built for our 5G Standalone network, which will enable us to work with customers to deliver innovations that would not be possible otherwise."

Andrea Dona, Chief Network Officer, Vodafone UK.
"Our 5G industry leadership means Vodafone is positioned to deliver exceptional results for its customers. We have a deep understanding of Vodafone's customer and market needs, and with our leading product portfolio, supply chain, field-service expertise and support organization, we are able to deploy speedily at scale and bring exciting new services to the UK market. We are proud to be instrumental in making this happen with Vodafone."

Katherine Ainley, CEO, Ericsson UK & Ireland, said.
The power of 5G Standalone
5G Standalone – where all products and solutions are designed to run independently from previous generations of network equipment and technology – will best deliver the high-end benefits of 5G.
Next-generation technology and applications such as virtual reality augmented reality, ultra-low latency and huge data-handling ability will be enhanced by 5G Standalone – all enabled by the secure network slicing, edge computing and service exposure capabilities of a 5G Standalone core.
Working end-to-end with the 5G Standalone radio network, the solutions are a major catalyst towards making the digital economy and Industry 4.0 a reality.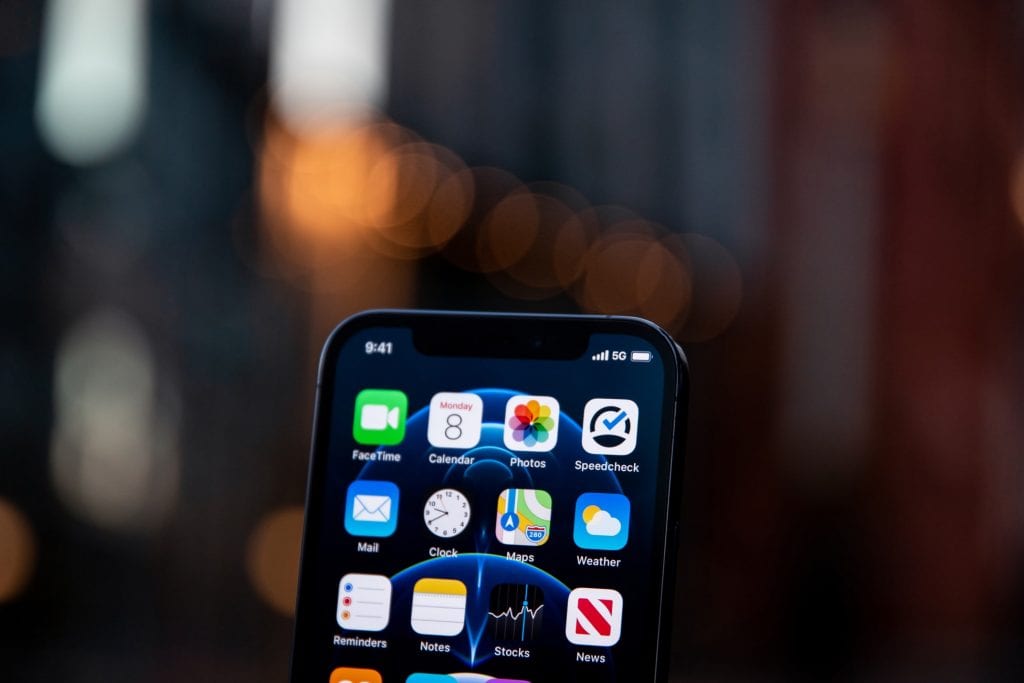 Vodafone Germany and Ericsson
The partnership with Ericsson in the UK follows an announcement in Germany, where Ericsson will also deploy 5G Core infrastructure. Ericsson will support Vodafone's entire cloud-native 5G Core Standalone for packet core applications in both markets.
About Vodafone UK
Vodafone UK is a technology communications company that connects people, businesses and devices to help our customers benefit from digital innovation. Our services span mobile, fixed-line connections, home and office broadband, and the Internet of Things (IoT).
We have a strong track record as a tech pioneer, making the UK's first mobile phone call, sending the first text message, and making the UK's first live holographic call using 5G in 2018. We were also the first to start carrying live 5G traffic from Salford, Greater Manchester. As of October 2020, we have 5G in 57 locations in the UK and 193 across Germany, Spain, Italy and Ireland.
In September 2020, a leading mobile benchmarking company, umlaut, named Vodafone as London's best network for 5G. Our 4G network coverage currently reaches over 99% of the UK population. And in October 2020, Vodafone was named Network Provider of the Year by readers of the leading technology advice website, Trusted Reviews.
Today, Vodafone serves more than 18 million mobile and fixed-line customers in the UK. To help deliver Gigabit UK, our full-fibre broadband roll-out programme now covers 15 UK towns and cities through partnerships with CityFibre and Openreach.
For more information about Vodafone UK please visit: www.vodafone.co.uk
READ MORE:
About Ericsson
Ericsson enables communications service providers to capture the full value of connectivity. The company's portfolio spans Networks, Digital Services, Managed Services, and Emerging Business. It is designed to help our customers go digital, increase efficiency and find new revenue streams. Ericsson's innovation investments have delivered the benefits of mobility and mobile broadband to billions of people around the world. Ericsson stock is listed on Nasdaq Stockholm and on Nasdaq New York. www.ericsson.com
For more news from Top Business Tech, don't forget to subscribe to our daily bulletin!